Movie Studio Earnings Preview Q1 2016: Walt Disney Company (DIS), Time Warner Inc. (TWX), 21st Century Fox (FOXA), Lions Gate Entertainment (LGF)
LOS ANGELES — When Batman, Superman, Deadpool and Luke Skywalker join forces, there should be no obstacle they can't overcome. Except maybe the ebbing tide of broadcast and cable channels.
Hollywood is off to a sizzling start in 2016, with every week seeming to bring another blockbuster that's shattering some record in the U.S. or elsewhere. Over the first three months of the year, the U.S. box office was up more than 17 percent compared with the same period last year, when it set a record with more than $11 billion.
But because the biggest film studios are owned by companies whose main business is television, that box office bonanza might have a muted effect when the likes of 21st Century Fox, Time Warner Inc. and the Walt Disney Co. report earnings over the next seven days. Then again, as the three major studios and one mini-major — Lions Gate Entertainment Corp. — reporting this month are all expected to haul in more revenue than they did during the same quarter last year, Hollywood's hot start might deliver a welcome boost at a time when the future of TV has hardly been less certain.
Fox's "Deadpool" and Warner Bros.' "Batman v Superman: Dawn of Justice" were hugely profitable for their studios, despite the latter being generally trashed by critics. And Disney had three recent cash cows. "Star Wars: The Force Awakens," which came out at the end of 2015, had the biggest opening weekend ever and is the No. 1 film of all time at the U.S. box office. In China, "Zootopia" is the highest-grossing animated and Disney film ever. "The Jungle Book" became the biggest American film in India within days of its release.
And yet, Disney's stock is up only about 1 percent year-to-date. Shares of 21st Century Fox, which owns 20th Century Fox, are up 11 percent and Time Warner Inc., Warner Bros.' parent, is up 16 percent. That's because although Disney, Fox and Warner — in that order — are the three leading studios by market share and were three of the top four last year, their film divisions contribute a minority of their parent corporations' revenue and profits. Their cable and broadcast networks really drive the bus, and it's been a rocky road with an uncertain path ahead for many of them.
According to a report from the Leichtman Research Group, the top 13 pay TV providers lost 385,000 subscribers in 2015, as cable networks struggle to deal with competition from streaming services such as Netflix and Amazon Prime Video. But it's not equally gloom and doom for everyone.
This year's colorful Republican presidential race has pushed Fox News' daily audience up 30 percent over the same time last year, and Fox's flagship broadcast network and cable sports channels are holding steady in the ratings. Time Warner owns CNN, which is also riding high this election season. Disney's ESPN, on the other hand, continues to shed subscribers by the millions. But with Hollywood off to such a stellar start, it could do what it does best: write a different narrative.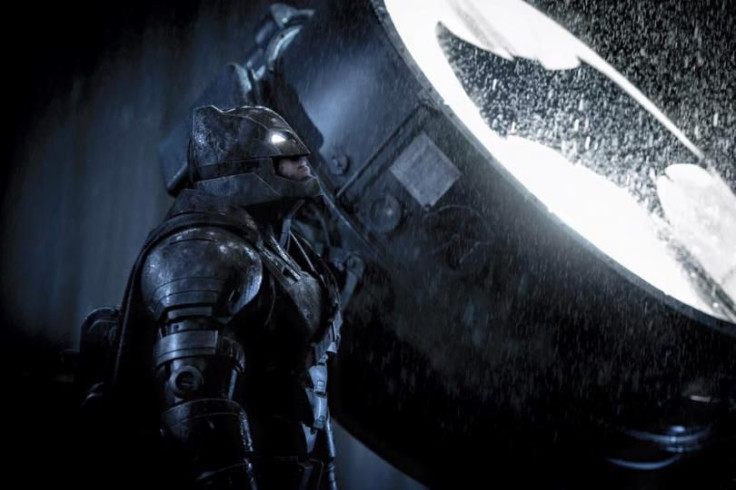 Andy Hargreaves, an analyst at Pacific Crest Securities, expects their movie studios to be the main feel-good stories for Time Warner and Fox when they report earnings on Wednesday. Hargreaves had estimated Time Warner's revenue at $6.8 billion and earnings of $1.12 per share, less than the consensus Wall Street estimates of $7.3 billion and $1.29 as gauged by FactSet. That's higher than the $7.1 billion in revenue and earnings of $1.15 per share that Time Warner reported for this period last year. But Hargreaves wrote in a note Sunday that he expects Time Warner to report something closer to the Street's guesses, having underestimated "Batman v Superman."
"Strong performance at Warner Bros. should be the primary driver of upside versus our estimates, as 'Batman v Superman' significantly outperformed our expectations coming into the quarter, even with the faster-than-normal drop-off after the open," Hargreaves wrote.
And while "Batman v Superman" was a film that made a lot of money, though few people admit to have enjoyed it, everyone seemed to love Fox's "Deadpool," which starred one of the few Marvel Comics characters Disney doesn't have the rights to. It made more than $761 million worldwide on a $58 million production budget, and that could move the needle on the entire 21st Century Fox enterprise.
In an April 27 note, Hargreaves raised his estimates for revenue and earnings per share to $7.3 billion and 47 cents, respectively, from $6.9 billion and 44 cents. That entire increase is from the filmed entertainment division, with "Deadpool's" success being the primary driver. The consensus analyst estimates are $7.2 billion and 46 cents, according to FactSet. During the same period last year., Fox reported $6.8 billion in revenue but was slightly more profitable than it is expected to be this quarter, with earnings of 49 cents a share.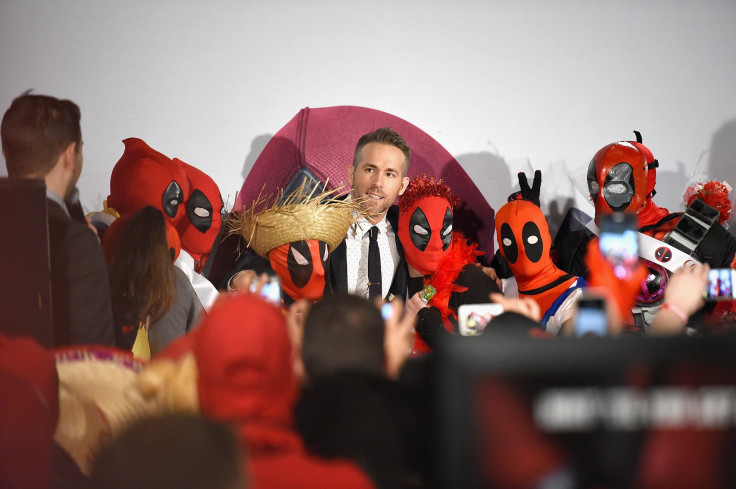 Disney, the leading studio by market share this year with a full quarter of box office receipts, has been on an incredible run. "Zootopia" is nearing the $1 billion mark worldwide and "Jungle Book" is approaching $700 million. Even though "Star Wars" was released in the middle of December, it also made nearly $400 million in the U.S. alone this year. But Disney's film studio only contributes about 13 percent of the company's revenue and 15 percent of profits, so even a truly banner quarter like the last one will only matter so much.
Disney's theme parks are performing well, and are about to get a massive boost with the opening of Shanghai Disneyland Park on June 18, but that division delivers only about 20 percent of the company's profits. Its TV networks, including ABC and the ESPN family, make up more than half of Disney's profits, and ESPN's Bristol, Connecticut, headquarters is not the happiest place on Earth right now. On average, analysts are projecting Disney to report revenue of $13.2 billion and earnings per share of $1.39, according to FactSet. That would top its performance in the same quarter last year, when Disney brought in $12.4 billion in revenue and earnings of $1.23 per share.
That leaves Lions Gate Entertainment Corp., the biggest film studio not owned by a diversified media conglomerate, and effectively one of the few pure-play content companies. Analysts are estimating Lions Gate to announce revenue of $771 million and earnings of 17 cents a share according to FactSet, although the company doesn't report until May 25. Again, that's higher than the $646 million in revenue and earnings per share of 13 cents Lions Gate reported for the same period last year.
Even though its biggest film of 2016 so far, "Gods of Egypt," was a box office disappointment, the fact that it is making movies (and TV shows) and not operating cable networks is a win, at least according to Hargreaves.
"Unlike media conglomerate peers, Lions Gate does not have any linear channels to feed," Hargreaves wrote in a March 28 research note. "This allows it to sell content to all platforms without forcing it to consider strategic trade-offs of selling a show to an emerging platform like Netflix versus monetizing it on its own network. We favor this dynamic, particularly given the secular pressure that the traditional pay-TV bundle is currently experiencing."
Cord-cutters still need stuff to watch, however they're doing it.
FOR FREE to continue reading
✔️ Unlock the full content of International Business Times UK for free
offer available for a limited time only
✔️ Easily manage your Newsletters subscriptions and save your favourite articles
✔️ No payment method required
Already have an account?
Log in
© Copyright IBTimes 2023. All rights reserved.