Despite Leak Of TPP Text, Obama Officials Say Trade Deal Will Not Let Companies Overturn US Laws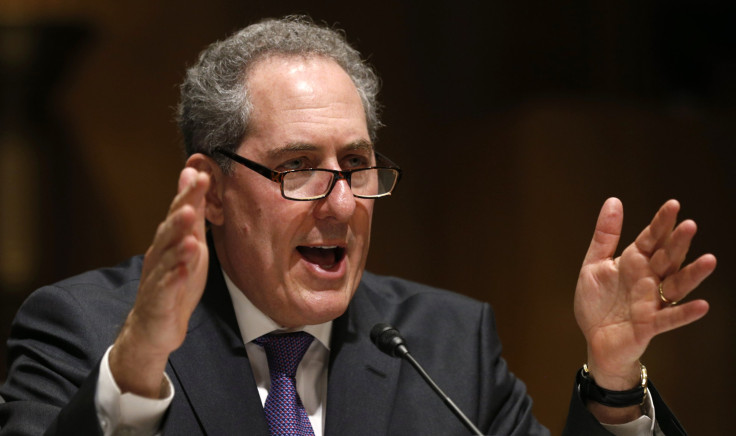 Less than three weeks after a classified draft of its proposed 12-nation trade pact included provisions that critics say empower foreign companies to overturn domestic regulations, the Obama administration explicitly declared that the deal would not permit such actions. The declaration came in an email challenging the veracity of a report about earlier leaks of language in the proposed agreement.
The email challenged an International Business Times report noting the details of a 2013 draft of the Trans-Pacific Partnership. That draft proposed to let foreign companies file lawsuits in international tribunals seeking payments for financial losses incurred by domestic laws -- a power that critics say could ultimately compel governments to overturn those laws, for fear of facing even more lawsuits and damage payments.
"There is nothing that indicates that the U.S. is proposing to empower corporations to attempt to overturn domestic regulations," wrote Matthew McAlvanah, the chief spokesman for the Office of the U.S. Trade Representative, on Feb. 6.
But the New York Times on Wednesday reported that a Jan. 20 draft of the same Obama-backed trade pact included provisions that "would grant broad powers to multinational companies." The Times noted, "Under the accord, still under negotiation but nearing completion, companies and investors would be empowered to challenge regulations, rules, government actions and court rulings — federal, state or local — before tribunals organized under the World Bank or the United Nations." The new draft was disclosed to the Times through the website WikiLeaks.
The U.S. Trade Representative's Office asserted in an email on Thursday that there is no discrepancy between its earlier statements and the documents obtained by WikiLeaks. McAlvanah asserted that the international tribunal process "cannot overturn domestic laws or regulations." He cited a blog post from White House National Economic Council Director Jeff Zients, which declares that the tribunal process "does not and cannot require countries to change any law or regulation."
President Barack Obama previously has said: "I have fought my entire political career and as president to strengthen consumer protections. I have no intention of signing legislation that would weaken those protections."
According to the Times, the U.S. Trade Representative's Office downplayed the potential effects of the so-called Investor-State Dispute Settlement provisions.
But U.S. Sen. Charles Schumer, a Democrat, told the newspaper: "This is really troubling. It seems to indicate that savvy, deep-pocketed foreign conglomerates could challenge a broad range of laws we pass at every level of government, such as made-in-America laws or anti-tobacco laws. I think people on both sides of the aisle will have trouble with this."
The TPP has been shrouded in secrecy, according to the agreement's congressional opponents. They say they have not been provided adequate access to review the text of the agreement with independent experts.
© Copyright IBTimes 2023. All rights reserved.
FOLLOW MORE IBT NEWS ON THE BELOW CHANNELS