'Destiny 2': More Weapon Balance And Exotic Reworks Coming Soon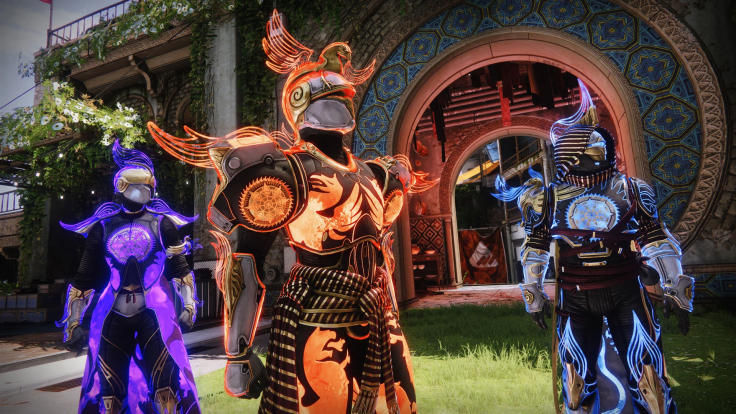 KEY POINTS
Lord of Wolves is getting sweeping nerfs for PvP
Legend of Acrius is receiving the Trench Barrel perk
Scout Rifle damage in PvE will be increased
Another round of weapon balance changes will be coming with "Destiny 2" Season 18, and they will be arriving with a few big reworks for some existing Exotic weapons and armor pieces as well.
Bungie gave a sneak peek of what's to come next season in the latest edition of its weekly blog post, in which most of the changes were detailed. According to developer Mercules, this balance pass is actually the second half of the mid-season patch that they released in July.
Weapon Changes
Here's a summary of the buffs coming to several weapon archetypes in Season 18:
High-Impact Auto Rifles – Increased stability for all non-sunset weapons
Lightweight Bows – Faster draw times, longer "Perfect Draw" window
Scout Rifles – Increased damage against red-bar PvE enemies
Glaives – Melee hits now proc Exotic armor effects
Breech Grenade Launchers – Concussion Grenades no longer roll in the magazine slot
Heavy Grenade Launchers – Damage against PvE combatants increased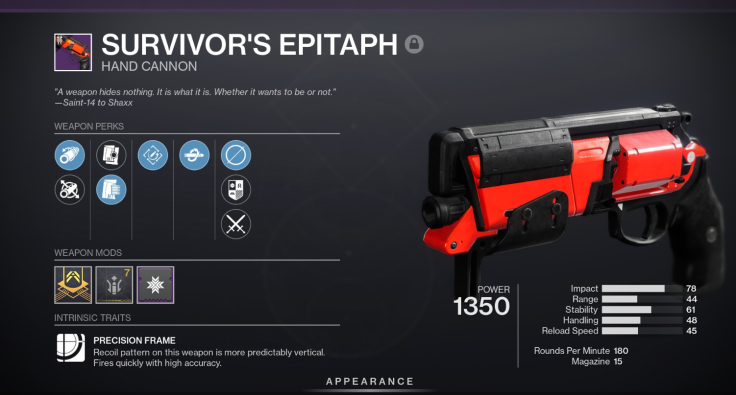 The Dire Promise Hand Cannon is getting its zoom value back to 14. Previously, this value was 13, which made the gun's range much lower than intended.
Additionally, weapons that drop from Dares of Eternity are going to get updated perk pools and a new origin trait. Also, origin traits from Gambit and Iron Banner are getting reworked:
Invader Tracker (renamed to Gun and Run) will grant increased sprint speed on-kill
Skulking Wolf will trigger after scoring kills while low on health
Exotic Reworks
Lord of Wolves is getting nerfed again. This time, it is getting its body shot damage in PvP reduced to 35, its starting ammo is going down from 15 to 10, and the number of shots per normal burst will be bumped down from 10 to only five. However, PvE damage will be increased by 20% to compensate.
On a related note, Omnioculus' damage reduction in PvP is getting nerfed as well.
Dead Man's Tale's Cranium Spike will no longer deal increased damage in PvP. Instead, it will grant a stacking reload speed, range and aim assist bonus.
Collective Obligation's Exotic perk will be stronger in PvE and easier to activate. It will no longer have a cooldown, and it will deal 20% more damage against combatants when Void Leech is active.
Other general weapon changes like shotgun spread reduction and sniper rifle flinch resistance will be addressed mid-Season 18.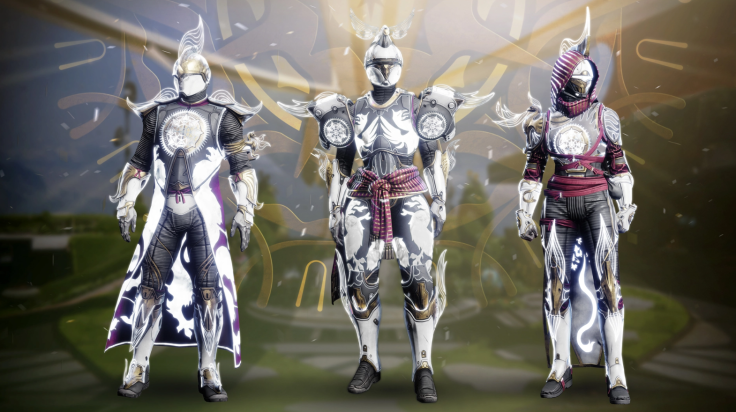 © Copyright IBTimes 2022. All rights reserved.
FOLLOW MORE IBT NEWS ON THE BELOW CHANNELS