Diablada: Dance of the Devils Observed in Pillaro, Ecuador [PHOTOS]
The annual Diablada -- Dance of the Devils -- was observed by revelers on the streets of the Ecuadorean city of Pillaro, about 83 miles south of the country's capital of Quito, amid great pomp on Friday.
Featuring performers dancing in masks and devil suits, the Diablada is a unique carnival seen only in certain parts of South America.
The procession dates back more than 300 years to colonial times when Spanish landowners give their workers a day off to celebrate the New Year. During the colonial period, however, old pagan beliefs were blended with new Christian traditions.
Eventually, the celebration was marked by new iconography, and the event took on new meaning during the Latin American wars of independence.
Every year, thousands of people from across the globe visit the region to witness and be part of this unique carnival procession.
The dances and parades are divided into several parts, each with its own patterns of movement. The various characters are dressed in heavy costumes that are highly ornate and finely wrought.
The weight of the costume is more of a challenge than an obstacle for the different dance groups. The dancers often attempt to make unique and complex choreographies. The result is a colorful dance, creating a show very much appreciated by the public.
Take a look at the 2012 Dance of the Devils celebration in the slideshow: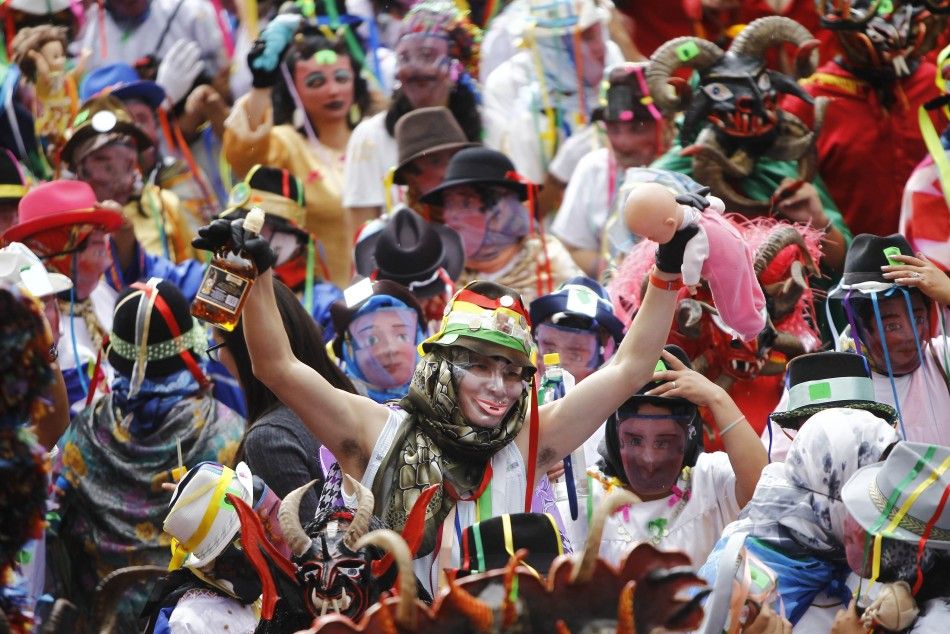 © Copyright IBTimes 2022. All rights reserved.
FOLLOW MORE IBT NEWS ON THE BELOW CHANNELS