'Diablo 3' Allegedly Coming To PS4, Xbox One In 2014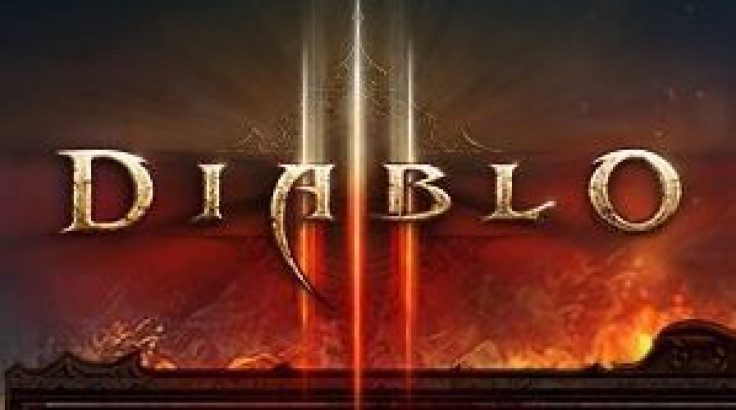 "Diablo 3" will be coming to next-gen consoles, but you'll have to wait until next year for it, according to DiabloFans, which claims to have conducted an interview with Blizzard developers Josh Mosqueira, Travis Day and Wyatt Cheng.
What's more, the report indicates that Blizzard will do its best to take advantage of the features that each next-gen console will offer. The PS4 controller's Share button and trackpad were mentioned as features that Blizzard will focus on integrating into the "Diablo 3" port for PlayStation 4.
Says the report: "The developers prefer to try and get the most out of the different features that platforms have, instead of just porting the game to each of them."
As for a "Diablo 3" expansion, DiabloFans' reports that Blizzard will "try to make the expansion features as relevant to each platform as possible." What that means exactly is unclear, though taking advantage of each system's strengths seems to be an intelligent strategy for the Irvine, Calif.-based company.
When Mosqueira was hired to take over for Jay Wilson last month, he outlined his vision for the future of "Diablo" in an introductory letter to fans. In this letter, he made some potentially promising statements, like: "While the game's dark, Gothic setting hooked me, it was the intense, fast-paced action gameplay and the thrill of finding awesome loot that kept me coming back for years after."
That statement alone gave us hope that Mosqueira could steer "Diablo 3" into a more dark, addictive and engaging direction; three characteristics that made "Diablo," "Diablo 2" and "Diablo 2: Lord of Destruction" massive hits. That's not to say that "Diablo 3" isn't a good game or hasn't sold well, but the replay value isn't really there, which sets it apart from past "Diablo" titles. Mosqueira could change that, and if this report from DiabloFans is accurate, the changes could start coming sooner than later.
What do you think of "Diablo 3" coming to PS4 and Xbox One? Will you be getting "Diablo 3" for either the PS4 or Xbox One? Why or why not? What do you think of John Mosqueira replacing Jay Wilson? Do you approve of the change? Why or why not? What changes do you want Mosqueira to make to "Diablo 3" in future patches and expansions? Why? Sound off in the comments below.
© Copyright IBTimes 2023. All rights reserved.
FOLLOW MORE IBT NEWS ON THE BELOW CHANNELS