Did Beyoncé And Jay Z Have Twin Girls? Barack Obama Potentially Reveals Gender Of New Babies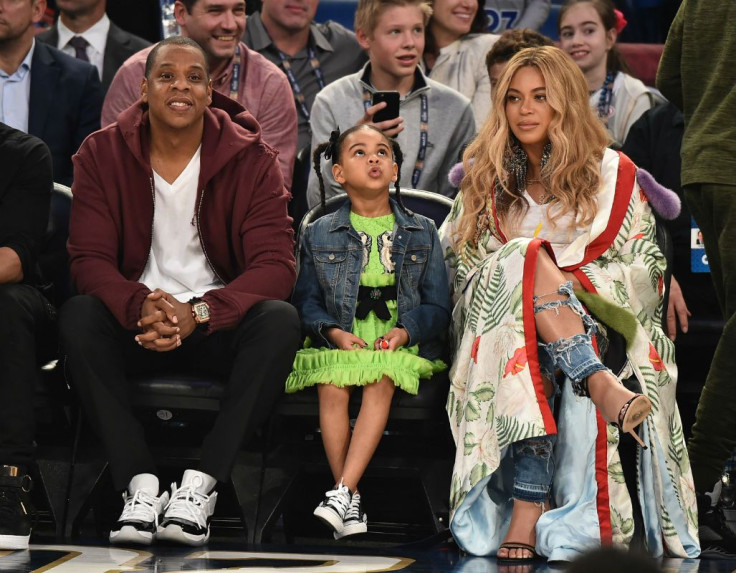 There still hasn't been official word from either Beyoncé or Jay Z regarding the birth of their twins, but as the world waits for their confirmed arrival, they may at least have some information about the babies. Thanks to former President Barack Obama, the sex of the twins may have been revealed.
Jay Z was notably absent after being inducted into the Songwriters Hall of Fame on Thursday, which added to the rumors that Beyoncé had gone into labor earlier this week. Instead of being at the ceremony to accept the honor, he took to Twitter instead, thanking all of his mentors, including the former President.
Read: Is Beyoncé "Hiding" Her Babies?
In response, Obama taped a two minute video congratulating the rapper, who was the first such musician to be inducted into the hall of fame. In that video, he discussed how he was a fan of Jay Z's music, and believed that they were both very similar with how they tried to keep doors open for men of color to have the opportunities they had both been blessed with. However, during a part of the video where the former President discusses his daughters, he seemed to indicate that the rapper and his wife would soon have more little girls than he would, which would mean that the couple's twins are both girls as well.
"Jay and I are also fools for our daughters, although he's gonna have me beat once those two twins show up," he said in the video.
If Obama, who is a father to daughters Sasha and Malia, was in fact hinting that Jay Z would have more than two daughters, it would be the closest confirmation yet that the superstar couple is welcoming two little girls. They are already parents to a 5-year-old, Blue Ivy.
Fans have been eager to try and figure out whether the pair were expecting a set of boys, a set of girls, or one of each ever since they announced their pregnancy earlier this year. Even Beyoncé's announcement on Instagram was analyzed to see if it was a sign that she was revealing the sex of her two children.
In the photo, she wore a burgundy colored bra with a pink bow and a pair of light blue shorts, which had many wondering if it was a subtle hint she was expecting both a boy and a girl. Beyoncé has never revealed that information.
Read: Twitter Is Convinced That Beyoncé Has Had Her Twins
Though the parents-to-be didn't shy away from documenting parts of the pregnancy online, with several photos showing off the growing baby bump, the news of the twins' arrival is something that appears to be kept secret.
Fans have been waiting for news about a potential birth since June 13, when multiple sources confirmed to publications like Us Weekly that a large amount of security had been posted outside of an L.A. hospital, which has led to many fans suspecting that Beyoncé went into labor. It has never been made clear if she did in fact go into labor or if the babies were actually born.
© Copyright IBTimes 2023. All rights reserved.