Did Honey Boo Boo Cancel Florida Meet And Greet For Weight Loss Surgery?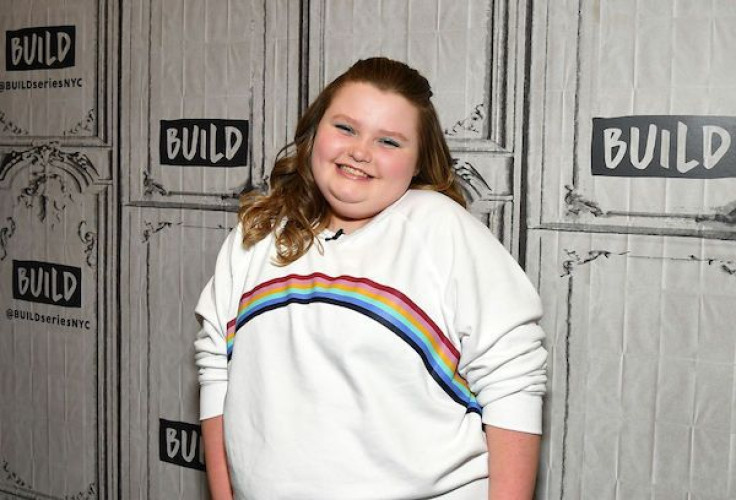 KEY POINTS
The promotional posts for Honey Boo Boo's upcoming meet and greet appeared to have been deleted from social media
The teen star changed the caption of her Instagram post about her family's previous fan event
Alana and her family have yet to issue a statement on the purported cancellation of their tour
Alana "Honey Boo Boo" Thompson and her sisters might have quietly canceled their upcoming meet and greet with fans.
Two weeks ago, the reality stars announced that they were heading to Fort Lauderdale, Florida, for their next stop on their summer tour. Alana's sister, Jessica "Chubbs" Shannon, 25, even unveiled the poster for the event on her Instagram.
Aside from sharing the promotional image for the fan gathering and providing the link to the event details, Jessica encouraged their fans to attend, writing, "See y'all there," in the caption.
But the post can no longer be found on Jessica's social media page as of writing. Even the promotional posts made by Honey Boo Boo and her other sister, Lauryn "Pumpkin" Shannon, 22, appeared to have been deleted from their respective Instagram accounts.
Eventbrite's description page for the meet and greet appeared to have been taken down as well since the link to it now leads to the message: "The page or event you are looking for was not found."
The fan event was supposed to take place on Boston Market 1781 E Commercial Boulevard in Fort Lauderdale on Sept. 25, from 1 p.m. to 4 p.m. The reality stars teased that aside from signing autographs, they would also pose for photos with their supporters.
Apart from the three Shannon sisters, Pumpkin's 26-year-old husband Josh Efird and their 4-year-old daughter Ella Grace were confirmed to join the event, along with Alana's 21-year-old boyfriend Dralin Carswell. Alana's aunt, Joanne "Doe Doe" Shannon, and her daughter Amber were also coming.
It's unclear why the reality stars quietly deleted the promotional posts for their next meet and greet. Honey Boo Boo also changed the caption of her previous post about their fan event in Atlanta, Georgia, earlier this month.
"Thank you to [Boston Market] in Atlanta, Georgia, for hosting our Meet & Greet! We had a huge turnout and the Chicken Nuggs smelled amazing," read the original caption of her post.
"Our last meet and greet in Atlanta, GA! We had a great turnout," she wrote in the updated caption.
It should be noted that before they announced their summer tour without Mama June, Honey Boo Boo already confirmed that she was planning to undergo weight loss surgery after her birthday. She officially turned 17 Sunday.
Her manager, Gina Rodriguez, also confirmed that Alana would be heading to Queens, New York, in late August to receive a suture sculpt endoscopic sleeve.
Alana and her family have yet to issue an official statement on the purported cancellation of their summer tour across the country.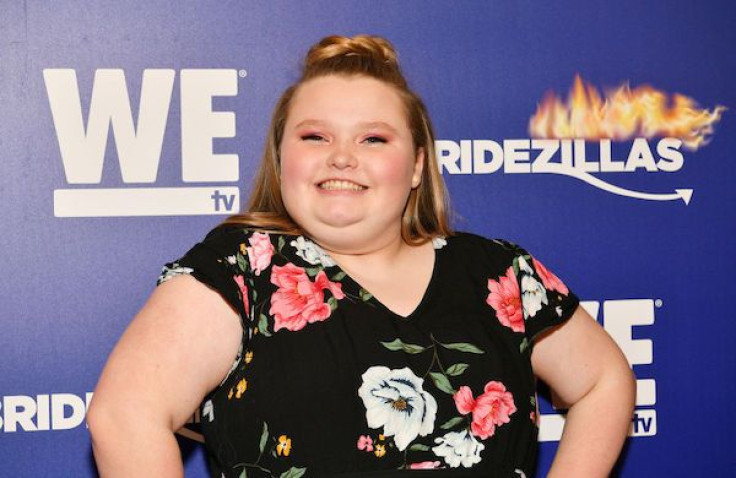 © Copyright IBTimes 2023. All rights reserved.