Did Ivanka Trump Lie To House Committee? Video Shows She Supported 'Fight' To Overturn Election
KEY POINTS
In a leaked video, Ivanka said her father should "continue to fight"
Ivanka made the statement more than a week after Barr dismissed Trump's claims of voter fraud
Alex Holder also gave the committee other never-before-seen interviews with people close to Trump
Ivanka Trump, the eldest daughter of former President Donald Trump, may have lied to the House Select Committee in her testimony after a newly leaked video clip showed her supporting her father's efforts to overturn the election.
In April, Ivanka sat down with investigators for the House Select Committee and told them that she backed former Attorney General William Barr when he said there was no evidence that the 2020 election was stolen from her father.
"It affected my perspective. I respect Attorney General Barr so I accepted what he said," she said in her testimony.
However, a newly leaked video first obtained by The New York Times showed Ivanka saying that her father should "continue to fight until every legal remedy is exhausted," adding that he should do so because people were questioning "the sanctity of our elections."
The video was part of a trove that filmmaker Alex Holder turned over to the House Select Committee investigating the events that led to the Capitol riot on Jan. 6, 2021. The interview was filmed on Dec. 10, 2020 — more than a week after Barr announced that the Justice Department and FBI did not find any evidence of widespread fraud that could impact the outcome of the 2020 elections.
"I think that, as the president has said, every single vote needs to be counted and needs to be heard, and he campaigned for the voiceless," Ivanka said in the video. "He has to take on this fight. Look, you fight for what you love the most and he loves this country and he loves this country's people, and he wants to make sure that their voice is heard and not muted."
Holder on Tuesday confirmed he also turned over footage of other never-before-seen interviews with several people close to the former president after being subpoenaed by the committee. The interview videos included those done with former Vice President Mike Pence, Donald Trump Jr., Eric Trump and Jared Kushner. His film was thought to be a legacy project for Trump.
Holder also announced that he is scheduled to be deposed by the committee Thursday during the panel's last public hearing for the month. More hearings are scheduled for July.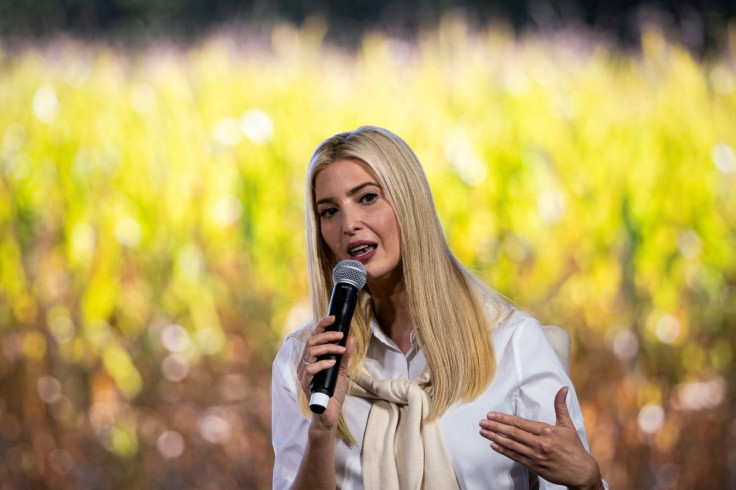 © Copyright IBTimes 2023. All rights reserved.