Disabled Woman Robbed, Brutally Beaten Up On NYC Sidewalk, Incident Caught On Camera
KEY POINTS
The victim said she has no clue why they targeted her
A video of the attack was shared by the NYPD on Thursday
Detectives have launched a search for the culprits
A 61-year-old disabled woman was brutally beaten up by four people on a sidewalk in New York City earlier this week. The incident was caught on camera.
The attackers, including three women and a man, also robbed the woman of her cash and her walker. A video of the incident, released by the New York Police Department on Thursday, shows the elderly person talking to a woman in a yellow shirt, who starts to yell at her before pushing her down. Another woman, clad in a purple tie-dyed shirt, joined the attack.
In the disturbing video, one woman can be seen hitting the victim with a metal pot.
The attack happened in Harlem on Tuesday evening. The victim, a former file clerk who didn't want to be identified, told NY Daily News that she was clueless as to what provoked the attack.
The woman said she mostly kept to herself, and the only interaction she ever had with the attackers was when she complimented one of the women on her clothes. "I'd seen the woman in the yellow the day before. She was wearing a suit, and I told her she looked nice. I don't believe this," the victim told NY Daily News on Thursday.
The attack happened when the woman stepped outside to get some fresh air after her hospital visit.
"We were talking, and she just pushed me. She punched me in the face. They pulled my wig off and everything. They hit me in the back of the head, and I started bleeding," the woman said.
The quartet repeatedly punched the woman, grabbed her by the hair before throwing her again on the pavement.
Officers told New York Post that the attackers made off with the woman's walker and also stole $22 and her credit cards.
All the while, a man in a white T-shirt and red shorts stood nearby watching, doing nothing to stop the attack. The victim said the man waited till the medics showed up. "As they put me in the ambulance, he said, 'You better watch out. You hit my mother. We're going to get you,'" she added.
The victim was taken to a hospital in Harlem. She is recovering from her injuries.
Investigators are still hunting for the attackers. Those with any information can contact NYPD at 800-577-TIPS.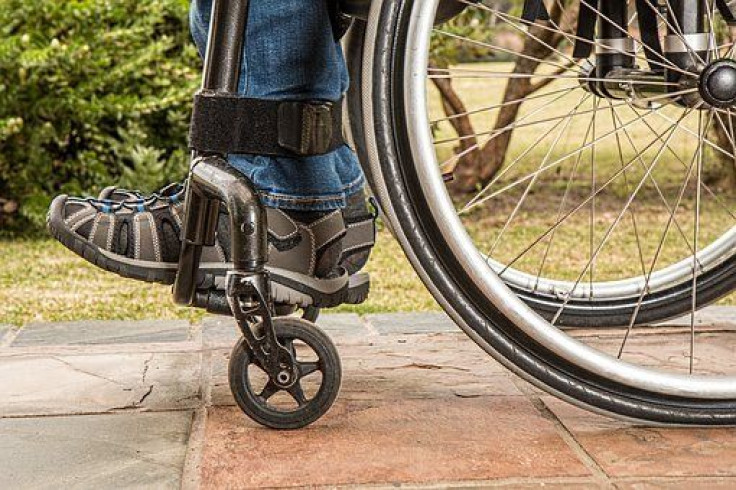 © Copyright IBTimes 2023. All rights reserved.