Dish Network Blackout: Fox News Ratings Take Hit As Nasty Carriage Dispute Continues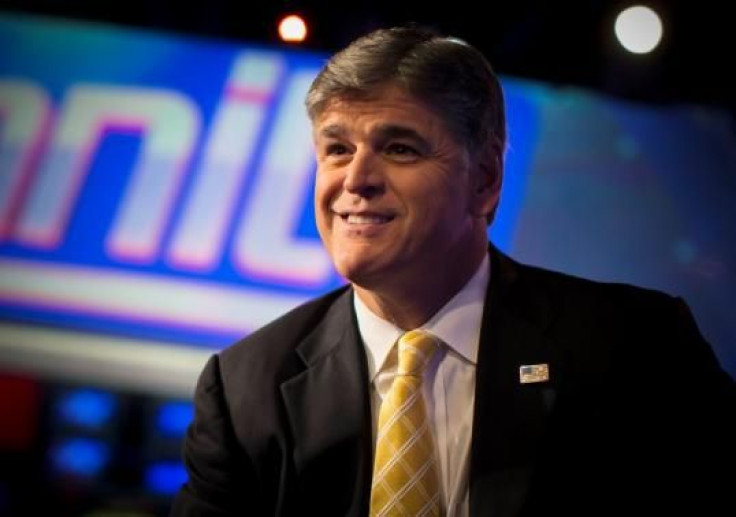 The nasty carriage dispute that has left about 14 million satellite-TV subscribers without Fox News Channel is rearing its ugly head in the worst of places. The cable news network, typically a ratings powerhouse, saw a significant dip in viewership last week as its parent company, 21st Century Fox Inc., squabbled with Dish Network Corp. over programming fees.
For the week ended Dec. 28, the first full week since the blackout began, Fox News averaged 939,000 prime-time viewers. That's down from 1.65 million viewers the previous week and 1.68 million the week before that, according to data from Nielsen Media.
Viewership for news programming is often unpredictable from week to week, and Christmas week tends to be a slow news period. But Fox's prime-time ratings are down almost 12 percent when compared to the same week last year, when it averaged 1.06 million viewers. That makes sense: Dish Network has a market share of about 13.4 percent of the pay-TV industry.
Fox News viewership is also down in the key 25-54 demo, though not as drastically. The network averaged 160,000 weekly viewers in the demo, compared to 175,000 for the same week last year.
Even with the Dish blackout, Fox News had no problem beating CNN and MSNBC in total prime-time viewers. CNN averaged 484,000 for the week, while MSNBC averaged 402,000. As was reported earlier this week, Fox News has been the most-watched cable news network for 13 straight years in a row.
Fox News and Fox Business have been blocked from Dish Network viewers since Dec. 21, after Dish accused Fox of trying to leverage Fox News' popularity to secure higher rates for a less popular channel. Both 21st Century Fox and Dish Network continue to blame the other for the blackout.
Fox News viewers, meanwhile, have been venting their frustrations on social media and through emails and phone calls to Dish. Some have canceled their subscriptions, while others are demanding refunds for the blackout period. Dish's customer agreement essentially gives Dish permission to change or delete programming however it wants.
Dish has been involved in a number of high-profile carriage disputes over the past few months. Eight channels owned by Turner Broadcasting -- including CNN, Adult Swim and Cartoon Network -- disappeared from Dish for four weeks in October and November. Like Fox News, CNN also experienced a dip in ratings during the blackout period.
Neither Dish nor Fox will predict how long the current blackout will last.
Christopher Zara is a senior writer who covers media and culture. Got a news tip? Email me here. Follow me on Twitter @christopherzara.
© Copyright IBTimes 2023. All rights reserved.