Dish-Turner War Has Many Casualties: Adult Swim, CNN Take Ratings Hit As Subscribers Grow Frustrated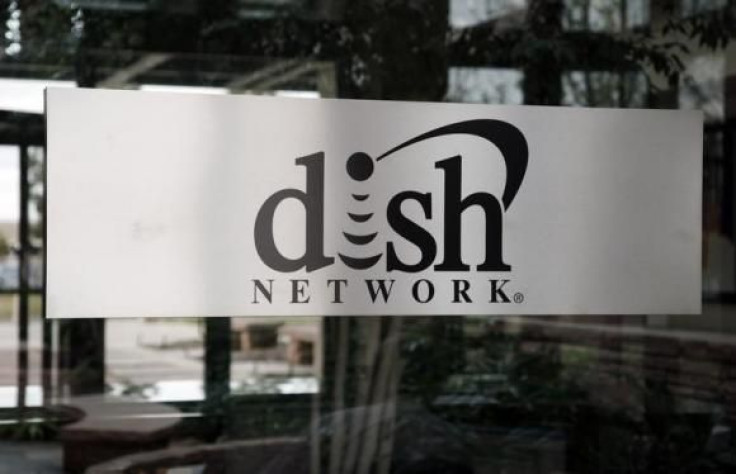 Dish Network may be taking a public-relations bloodbath in its ongoing war with Turner Broadcasting, but Turner's audience is among the collateral damage. Ratings are down as much as 18 percent on some Turner-owned channels since they disappeared from Dish Network 25 days ago amid a contract dispute over programming costs. And unfortunately for Turner -- and for viewers -- there is no end in sight to the standoff.
Among the hardest hit channels is Adult Swim, the increasingly influential young-adult brand behind "Too Many Cooks," the subversive spoof on sitcom credit sequences that took the Internet by storm last week. In the three weeks leading up to the Dish-Turner dispute, Adult Swim had been averaging about 1.3 million weekly primetime viewers, but that number dipped to about 1.1 million in the three weeks since the dispute, according to Nielsen Media.
TruTV, another network affected by the dispute, is also suffering. For the week ending Nov. 10, the network averaged just 320,000 weekly primetime viewers, compared to 418,000 the week before the blackout.
The stalemate between Dish and Turner began on Oct. 21, with both sides blaming each other for failing to conduct productive negotiations. As a result, eight Turner-owned channels -- including CNN, HLN, Cartoon Network and Turner Classic Movies (TCM) -- are unavailable to Dish's 14 million subscribers.
For the already-ratings-challenged CNN, the dispute couldn't have happened at a worse time. Although the channel received a bump on Election Night earlier this month, its average weekly primetime viewership has declined about 13 percent since the dispute. On Monday, the cable news network attracted only 181,000 total viewers for the 9 p.m. time slot, the lowest for that slot since 1991, as TV Newser reported.
The contentious standoff is attracting a groundswell of criticism from Dish subscribers, who have been bombarding the satellite-TV company with angry tweets and Facebook posts. Many customers have threatened to cancel their service if the Turner networks aren't returned. But Charlie Ergen, Dish's chairman, has remained defiant, stating publicly that very few subscribers have actually taken that step as a result of the dispute.
One reason for that may be that many customers -- however angry they get -- are simply unwilling to jump through the multitude of hoops required. Most pay-TV companies, Dish included, do not allow online cancellations; instead they subject disgruntled customers to the aggressive tactics of retention specialists who stop at nothing to keep subscribers from leaving.
"I called when this started, but you just get customer service, who have all been trained on how to sympathize and say they are working on it," said Ron Kari, a Dish subscriber in Tucson, Arizona, and dedicated TCM viewer.
Turner, for its part, is hoping viewers will deem its channels worthy of the hassle. The company set up a website, SaveMyShows.com, which allows Dish subscribers to plug in their ZIP codes and search for alternative pay-TV providers.
Kari said he just wants to be able to watch old black-and-white movies with his wife, and he said both Dish and Turner should shoulder the blame for putting viewers in the middle of what appears to be a petty battle over bottom lines. "Neither side really gives the consumer a place to state what we want," he said. "We are the pawns in play that both sides use, but no one talks to us."
Christopher Zara is a senior writer who covers media and culture. Got a news tip? Email me here. Follow me on Twitter @christopherzara.
© Copyright IBTimes 2023. All rights reserved.
FOLLOW MORE IBT NEWS ON THE BELOW CHANNELS