Disney World's Newest 'Star Wars' Ride Keeps Breaking Down
There is a new "Star Wars" ride in Walt Disney World that opened on Thursday called Rise of the Resistance. The attraction can be found in the Star Wars land, Galaxy's Edge in Disney's Hollywood Studios park in Orlando, Florida. Unfortunately for fans looking to ride it though, it is already having issues.
The Hollywood Reporter said that park guests have been made to leave the attraction several times throughout its first two days of operation due to the new ride malfunctioning.
Fans there hoping to be one of the first people to ride the ride shared their disappointment on Twitter.
"Rise of the Resistance is a bust. It's not even 9am and I've already been called for my boarding group, got evacuated, for a paper to come back, used that, and got evacuated again. Even [Universal Studios Florida's Hagrid's Magical Creatures Motorbike Adventure] opening wasn't this atrocious," one user said on Friday before directly calling out Disney in a second tweet.
"@WaltDisneyWorld @DisneyParks I'm not happy that I've been here since 4:30am and I didn't ride the stupid [expletive] ride that I tried to twice."
One person tweeted a video of all the people waiting to board the ride on its opening day. "Rise of the Resistance is currently down and stopped at boarding groups 10-20. Waiting for updates now," the tweet said.
On Friday morning, WDW News Today announced on Twitter that the ride had shut down but reopened hours later for guests.
Since Disney expected an abundance of visitors, those looking to experience out the new ride had to use the park's app to join a boarding group as part of a virtual queue instead of waiting in a traditional line.
"To access the newest attraction, Star Wars: Rise of the Resistance, joining a boarding group by tapping below. We'll send you a push notification when your group is called. You can the land and enjoy Millennium Falcom: Smugglers Run without having to join a boarding group. Joining a boarding group does not guarantee the ability to experience Star Wars: Rise of the Resistance," the message displayed on the app.
According to Twitter users, if a guest's boarding group was not called on Thursday, Disney reportedly gave out one-day Park Hoppers for access to the park and Rise of the Resistance fastpasses for Friday.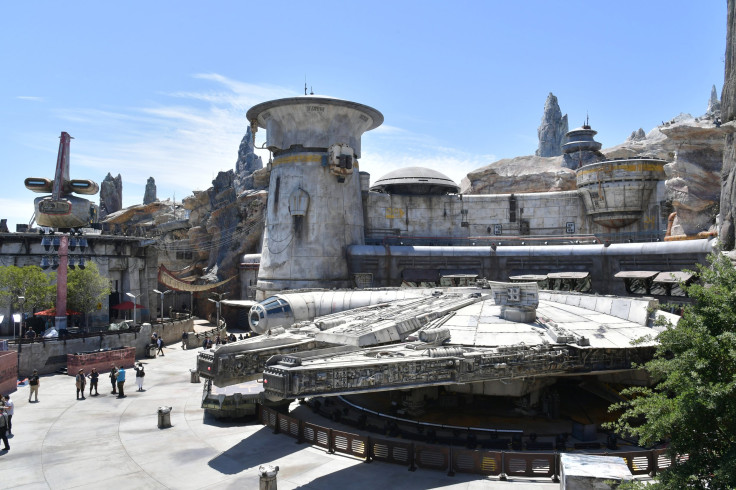 © Copyright IBTimes 2023. All rights reserved.