Disneyland In Africa? Zimbabwe Plans $300M Theme Park At Victoria Falls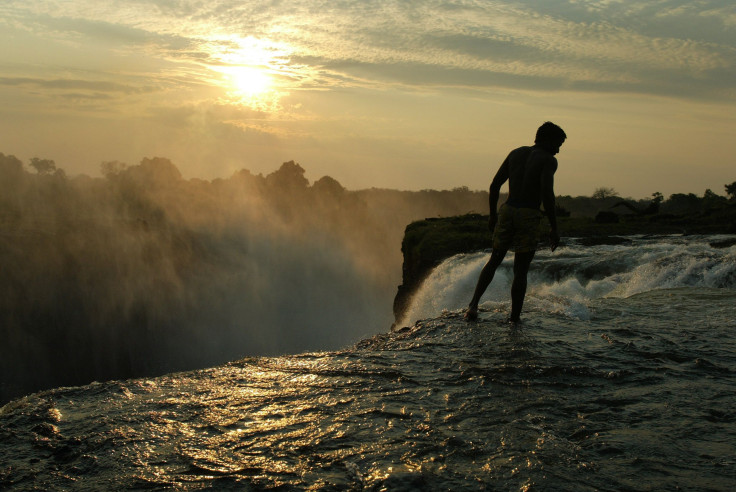 Zimbabwe Tourism Minister Walter Mzembi took full advantage of the current U.N. World Tourism Organization summit his country is co-hosting with Zambia this week to announce the government's audacious plan to build a $300 million theme park by Victoria Falls, the world's largest sheet of falling water and the nation's biggest tourist attraction.
"We have reserved 1,200 hectares (3,000 acres) of land near the Victoria Falls International Airport to construct hotels and convention centers," Mzembi told Zimbabwe's official government news agency New Ziana from the sidelines of the summit, which runs through Aug. 29. He said the theme park would be like "Disneyland in Africa" and house shopping malls, exhibition spaces and entertainment facilities including casinos. Yet, Mzembi's plans don't stop there.
"We want to create a free zone with a banking center where even people living outside Zimbabwe can open bank accounts there," he added, noting that the government is also planning to expand and modernize Victoria Falls International Airport to provide better access for wide-body aircraft using a $202 million loan from the Export-Import Bank of China. By 2015, the government hopes a longer runway and larger aircraft will increase annual passenger capacity from 500,000 to 1.2 million.
Mzembi said most current visitors simply fly in and out of Victoria Falls, using it as a transit zone instead of an outright destination. The few attractions beyond the natural wonder include an open-top bus tour and a bungee jumping operation that made headlines last year after the cord snapped on an Australian tourist, who nearly died. The tourism minister said he hoped that the proposed $300 million theme park would entice people to stay longer and spend more money in Zimbabwe.
Mzembi released a statement last month ahead of the Unwto summit saying that the tourism sector grew 17 percent in the first quarter of 2013, compared with 2012 figures, and would contribute 15 percent to the GDP and employ one in every 12 Zimbabweans by 2015. "I project that the country's tourism sector will rake in $5 billion by 2015, if the correct peace and stability prevails," he noted. In 2012, Zimbabwe earned $300 million in tourism revenue, according to official figures.
Zimbabwe's economy is largely sustained by mining and agriculture, but the government has made a big push in recent years to increase its attractiveness as a tourist destination. Yet, systemic issues and a reputation for violence and political instability threaten to undermine any sustainable growth.
The Unwto summit at Victoria Falls this week, which is meant to highlight Zimbabwe as a global destination, comes on the heels of the bitterly disputed July 31 elections, which critics believe were rigged in Robert Mugabe's favor.
The nongovernmental human rights group U.N. Watch expressed "grave disappointment" at the U.N. decision to make Zimbabwe a co-host of the global tourism summit, saying it was a "disgraceful show of support -- and a terribly timed award of false legitimacy -- for a brutal, corrupt and authoritarian regime."
U.N. Watch Executive Director Hillel Neuer said, "The government of Robert Mugabe has brutalized human rights activists, crushed democracy dissidents and turned the breadbasket of Africa into a basket-case. The notion that the U.N. should now spin this country as a lovely tourism destination is, frankly, sickening."
© Copyright IBTimes 2023. All rights reserved.