Do Kwon Reveals LUNC Holdings But May Not Be Able To Help With Burn Activity
Terraform Labs CEO and co-founder Do Kwon spoke about his Terra Classic investment this week but hinted that he may not be able to help burn LUNC.
Kwon left Terra Classic to the community when the algorithmic stablecoin TerraUSD (UST) and eventually native token LUNA collapsed in May. The CEO, instead of picking up the pieces of the crashed ecosystem, proceeded to build another version of the token called Terra LUNA.
Since then, the Terra Classic affairs have been left in the management of the community, which over the past months, tried its best to come up with ideas to help spike the price of the token. One of these is the 1.2% LUNC burning mechanism, which aims to massively reduce the token's circulating supply through cryptocurrency exchange platforms.
Kwon was talking about revolution Wednesday when one of the Twitter users asked him, "LUNC, will you burn?" Instead of answering the question, the TFL executive revealed the number of his LUNC holdings, noting, "My Lunc is probably worth like a candy bar at this point."
Kwon did not explicitly say if he will participate in the LUNC burn or not, but his answer suggested that his Terra Classic is probably too low and that burning it would not contribute much to the burning effort.
In reality, the Terra Classic revival plan, including the burn initiative remains on track regardless of Kwon's involvement since the community has taken the matter into its hands despite the absence of support from TFL, the developer of the Terra blockchain.
The community has burned 14.13 billion tokens and 4.4 billion since the implementation of the 1.2% LUNC burn mechanism. This figure does not include the 5.5 billion tokens burned by Binance through its burning mechanism that converts all Terra Classic trading fees from spot and margin trading pairs.
Binance is also set to burn more LUNC this coming weekend, which will be based on how much LUNC holders spent trading the crypto asset on the cryptocurrency exchange platform. Other CEX platforms are also doing LUNC burn, but there's involve burning 1.2% for every Terra Classic transaction in their platforms.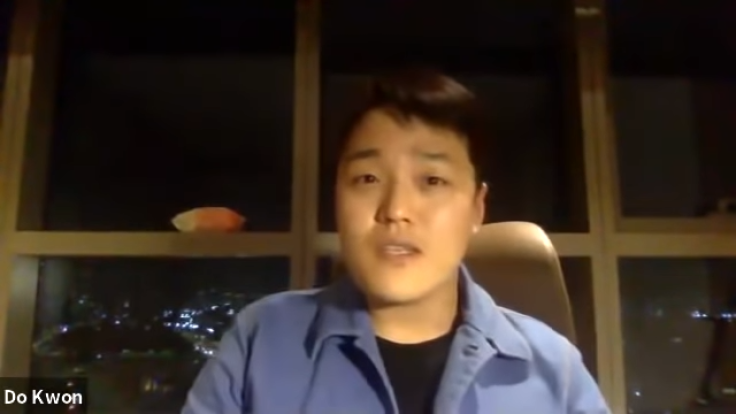 © Copyright IBTimes 2023. All rights reserved.
FOLLOW MORE IBT NEWS ON THE BELOW CHANNELS