KuCoin Confirms Working With South Korean Authorities To Freeze BTC Kwon Allegedly Moved
KEY POINTS
South Korean authorities issued an arrest warrant against Do Kwon on Sept. 14
On Sept. 15, 3,313 Bitcoin were reportedly moved from LFG to two CEX by a wallet allegedly associated with Kwon
Kwon and LFG denied the allegations
KuCoin, one of the largest cryptocurrency exchanges in the world, confirmed it was working with South Korean authorities concerning the issue of Bitcoin that Terraform Labs CEO and co-founder Do Kwon moved following the issuance of his arrest warrant.
"As a crypto exchange, we are open to cooperating with all prosecutors or regulators around the world but for a specific incident, we would like you to clarify with South Korean officials or regulators," KuCoin CEO Johnny Lyu said in an interview with Benzinga. "Also, it is not our position to clarify this issue because as a crypto exchange, we are not in a position to figure out this whole thing, and we are just working to cooperate with the government and regulators as things go on."
A few days ago, South Korean authorities reportedly requested KuCoin, along with another cryptocurrency exchange (CEX) platform OKX, to freeze 3,313 Bitcoin or around $62 million allegedly linked to a crypto wallet associated with Kwon. The said crypto assets were reportedly moved from a Luna Foundation Guard Wallet to KuCoin and OKX on Sept. 14, after authorities issued Kwon's arrest warrant.
The 3,133 BTC were reportedly held on KuCoin between Sept.15 and Sept. 18. Coindesk Korea reported 1,959 Bitcoin was then moved to OKX through multiple transactions. At the time, South Korean authorities flagged the transactions and informed KuCoin, which immediately froze 1,254 BTC.
Following reports, the official Twitter account of LFG denied the allegations and said, "The LFG treasury's $BTC wallet is: bc1q9d4ywgfnd8h43da5tpcxcn6ajv590cg6d3tg6axemvljvt2k76zs50tv4q. LFG hasn't created any new wallets or moved $BTC or other tokens held by LFG since May 2022." Kwon also shared his opinion on the issue, saying, "The most surprising in all this is the amount of misinformation that gets spread."
The TFL CEO and co-creator also denied the allegations. "There is no "cashout" as alleged, I haven't used KuCoin or Okex (OKX) in at least the last year, and no funds of TFL, LFG, or any other entities have been frozen," the tweet read.
Despite Kwon and LFG's denial, some Terra investors, most of whom lost a huge amount of money when Terra collapsed, no longer believe them. One of them is a Terra investor who eventually turned into an insider, FatManTerra.
In a series of tweets, the Twitter handle mentioned: "All the evidence I knew of thus far was verifiable. I had no idea where the LFG funds went so I left that matter aside. But if Korean officials are correct - if Do Kwon really did embezzle money meant for UST defense - then it opens a whole new dimension of crime, lies, & fraud."
He added, "I wasn't in the 'jail Do Kwon' camp before this, but if this is true, he totally deserves some jail time."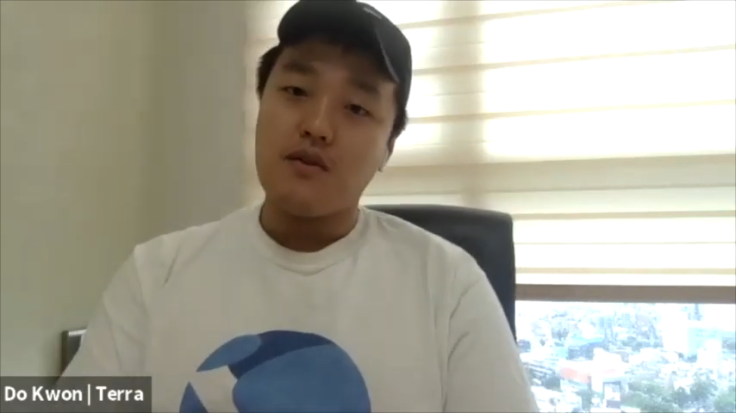 © Copyright IBTimes 2023. All rights reserved.