'Doctor Who' Season 8 Premiere: World Tour Q&A From Seoul, NYC Details And More [VIDEO]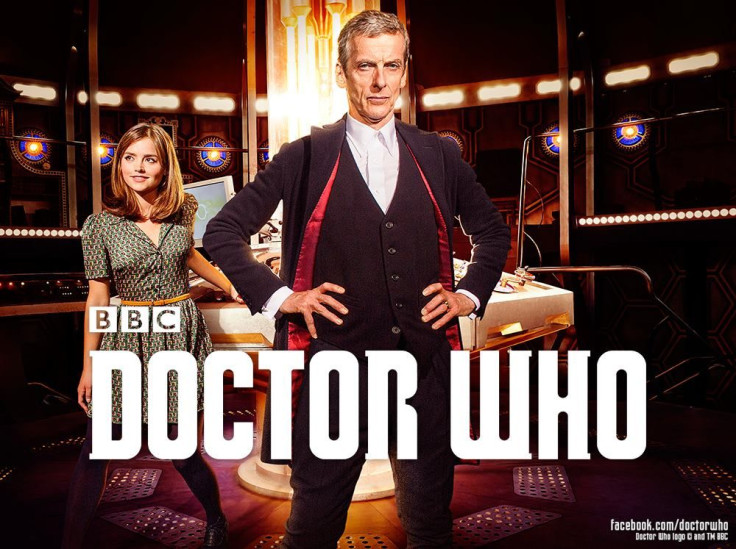 The "Doctor Who" Season 8 world premiere took place Thursday and Peter Capaldi and Jenna Coleman are currently in Seoul, South Korea, promoting the new season as well as Capaldi's role as the new Doctor. Fans in Wales and London got their first look at "Deep Breath" weeks before it is set to premiere on BBC Aug. 23 and the world tour will arrive in Sydney Tuesday followed by New York Thursday, Mexico City Aug. 17 and finishing up in Rio de Janeiro Aug. 19.
The "Doctor Who" world tour took Capaldi and Coleman to Seoul Saturday and fans viewed "Deep Breath" followed by a Q&A session with Capaldi and Coleman. Unlike the events in Cardiff and London, things did not go as smoothly for the Doctor and his companion in Seoul. Fans were disappointed about the moderator and it appeared Capaldi and Coleman were not sure how to answer questions. There were a few moments to take away from Seoul, including a clip of Capaldi dancing as well as his first time on the set.
During the Q&A, Capaldi said Coleman gave him a tour of the set and introduced him to the TARDIS, RadioTimes reported. Capaldi also hinted at a possible spoiler, saying fans should look out for "a man with half a face." Perhaps the moment everyone will be talking about: Capaldi broke out a few dance moves, much to the delight of fans.
The "Doctor Who" world tour will arrive in Sydney Tuesday and BBC announced details on the New York City stop of the tour. The event will feature a "Deep Breath" screening as well as a Q&A with Capaldi, Coleman and Moffat hosted by Chris Hardwick.
In an interview with ShortList, Capaldi said Mark Gatiss, "Doctor Who" and "Sherlock" writer, invited him to the set of a "An Adventure in Time and Space" and asked him about playing the Doctor before he was officially asked to try out for the role. "Steven Moffat wrote a specific scene for this Doctor, so I did that. It was difficult to get a place where nobody could find us -- I think they'd been rumbled the time before with Matt Smith, so we did it at Steven's house. I have to say, when I did it, I thought I'd missed the target," Capaldi said of his audition.
The "Doctor Who" Season 8 premiere airs on BBC at 8 p.m. EDT Aug. 23. BBC has also set up midnight screenings and events in more than 500 theaters.
© Copyright IBTimes 2023. All rights reserved.