'Doctor Who' Season 9: Showrunner Steven Moffat Adds First Female Writer Since 2008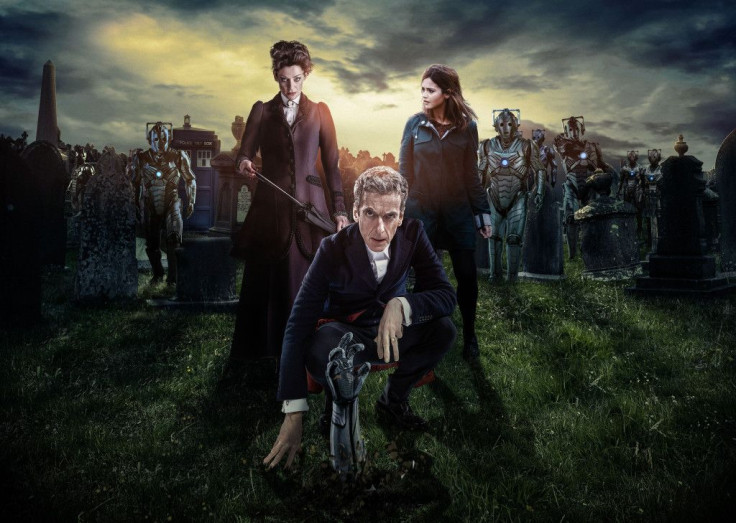 "Doctor Who" Season 9 is rumored to feature a new companion in the TARDIS, and it seems showrunner Steven Moffat has added a woman to the writer's room as well. Catherine Tregenna will be the second woman to write for "Doctor Who" since the series was revived in 2005, Ruther reports.
Moffat has recently been under a lot of pressure to add a female writer to the staff. Helen Raynor was the only female to pen any episodes since 2005. However, she left after "Doctor Who" Season 4, the same time that then-showrunner Russell T. Davies departed the show.
Producer Caroline Skinner noted the series was aware of the lack of female scribes in 2012. At the end of "Doctor Who" Season 7, she said they were hoping to have more female writers soon. "I certainly hope [we see more women writing]," Skinner told io9. "Absolutely, it's very much my intention to see that. We're actually just looking forward to the next thing at the moment. We just called wrap on [Season] seven. It's very much in my mind."
Yet no female writers were hired. "Coraline" author and sometime "Doctor Who" scribe Neil Gaiman re-addressed the lack of women in October when he answered a question on his Tumblr with a snarky remark.
"I would like to hug all the women who have written for 'Doctor Who' since 2008. All of them! I would start with…" Gaiman wrote. "What, nobody? That can't be right…. (goes off, puzzled)."
Gaiman clarified in a later blog post that his remarks weren't intended to be an attack. "In the six years I've been working with the 'Doctor Who' team, the producers and script editors I've directly worked with [four out of six of whom have been women] have had a lot of attention on getting women writers onto the team. They've reached out to a lot of women writers -- I know that Steven Moffat has personally been in touch with a lot of female writers and been defeated over and over by scheduling problems, and people saying no, and been as frustrated as anybody [probably much more frustrated as he's the one reaching out]. It's a priority for them, too."
In 2013, producer Marcus Wilson also blamed the issue on scheduling conflicts. "Due to schedules and other projects, both male and female writers whom we have wanted to join the team simply haven't been able to," Wilson told the Guardian. "For us it's about who can write good 'Doctor Who' stories, regardless of gender."
It seems Catherine Tregenna was the first female who managed to clear her schedule for the cult favorite. Tregenna added "Doctor Who" Season 9 to her resumé, and it appears that she'll write one episode. Tregenna's previous credits include "Doctor Who" spinoff "Torchwood" and "Law & Order: UK." BBC has not released an official statement about her addition to the "Doctor Who" staff.
"Doctor Who" Season 9 won't premiere until 2015, but fans can tune in for a Christmas special on Dec. 25 at 8 p.m. EST on BBC America. Are you happy to see a female writer on "Doctor Who"? Sound off in the comments section below!
© Copyright IBTimes 2023. All rights reserved.
FOLLOW MORE IBT NEWS ON THE BELOW CHANNELS