Doctor's Defense Faces Tough Task in Jackson Trial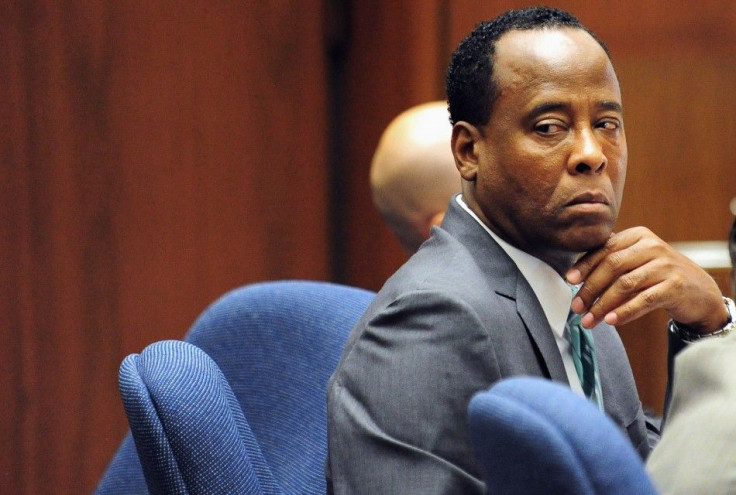 The defense in the trial of Michael Jackson's doctor takes center stage next week with a major question still to be answered: will Dr. Conrad Murray take the witness stand?
After three weeks of often damaging evidence against the doctor accused of involuntary manslaughter in the singer's death, legal experts say Murray's version of events is riddled with inconsistencies.
And lead prosecutor David Walgren on Friday complained to the trial judge that his team was dealing with an ever-changing defense.
Testifying comes with risks if Murray is unclear in telling jurors why he failed to have proper equipment on hand when Jackson died, and why he failed to disclose his use of the drug that ultimately caused Jackson's death.
If I was defending, I would not put Murray on the witness stand. I think he would just get hammered, Beverly Hills defense attorney Mark McBride told Reuters.
Jackson died at age 50 of an overdose of the powerful anesthetic propofol and a cocktail of sedatives on June 25, 2009.
Prosecutors must convince the jury that Murray was so negligent in his care of the Thriller singer that it led to his death, just as he prepared for a series of London concerts. The doctor faces up to four years in prison if convicted.
Murray has admitted giving Jackson a small dose of propofol after the singer begged him for the anesthetic during a long, sleepless night. His defense says Jackson subsequently injected himself with an extra, fatal dose without Murray's knowledge.
The trouble is there is no evidence whatsoever that Michael Jackson did that. There are no fingerprints. Unless they have something I am unaware of, it is just a theory, said Los Angeles criminal defense attorney Steve Kron.
Murray's team this week said it was abandoning a theory that Jackson swallowed the fatal dose of propofol. Attorney J. Michael Flanagan told the judge on Friday, outside the jury's presence, that the defense had determined in May that it was not a feasible scenario.
MANY HARD QUESTIONS
Murray's attorneys are expected to call about 22 witnesses starting next week after the prosecution rests its case, which could come as soon as Monday.
Defense witnesses are expected to include former patients of the cardiologist, medical experts and possibly Jackson's former hairdresser. They are likely to portray Murray as a kind and conscientious doctor and push claims Jackson was addicted to propofol and other drugs, making him a difficult patient.
But legal experts say the defense also must clarify why Murray apparently failed to tell ambulance or hospital staff he had given the singer propofol; why, as alleged, he tried to hide vials of the anesthetic when paramedics arrived to help Jackson; how long Murray was out of Jackson's bedroom that morning; and why he was using propofol -- normally used for patients undergoing surgery -- at all.
We have yet to hear why Dr. Murray wasn't more careful, said Laurie Levenson, a former federal prosecutor.
Murray's two-hour interview with police, played for jurors in court last week, raised as many questions as answers. Indeed, Levenson said, it offered a road map on how to try to impeach him if prosecutors can cross-examine Murray.
The only reason to put Dr. Murray on the stand is if his attorneys believe he will come off as very sympathetic. Traditionally, people like doctors and are reluctant to convict them, she said.
The police interview wasn't all bad news for the defense, Kron said. The jury was able to hear Dr. Murray (talk) about how much he loved Michael Jackson ... and how he was doing all he could to wean him off (propofol). He sounded like a person with some compassion, Kron said.
Still, prosecution testimony, especially from two medical experts who slammed Murray's standards of care on six points, was very, very damaging, McBride said.
As much of a hard-nosed defense lawyer as I am, I am not optimistic about the intrepid doctor's chances, he said.
© Copyright Thomson Reuters 2023. All rights reserved.