Does James Blake Incident Have A Race Factor? Tennis Star Wants Video Released Of Encounter; Officer Placed On Modified Assignment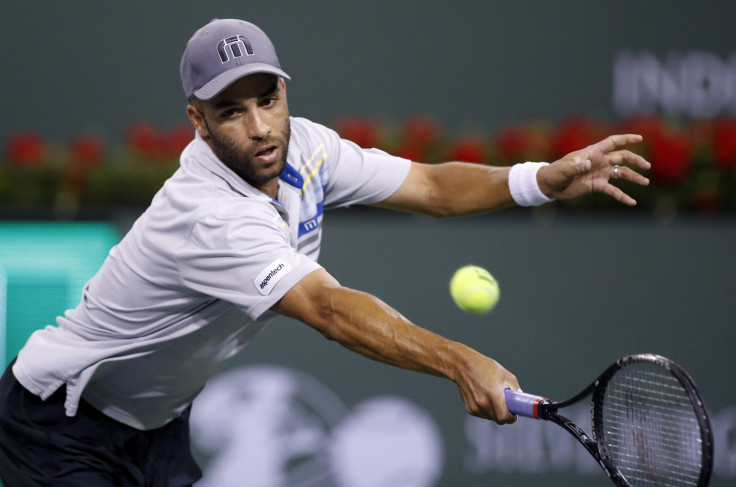 Update as of 1:50 a.m. EDT: An NYPD officer has been placed on modified assignment after investigators reviewed surveillance footage following claims by former tennis professional James Blake that he was thrown to the ground and then handcuffed while mistakenly being arrested Wednesday at a Manhattan hotel, the NYPD reportedly said, in a statement early Thursday, according to the Associated Press.
Blake "has a right to be upset," Police Commissioner Bill Bratton reportedly said, while speaking on the NY1 cable news station, adding that the department will aggressively investigate Blake's allegations.
Blake, who is black, told the Daily News that the officer who put him in handcuffs inappropriately used force."It's very disturbing," Bratton reportedly said. "The nature of what he described is not what we do. It's not what we're supposed to do."
Original story:
American tennis star James Blake was on his way to the U.S. Open on Wednesday afternoon when, in a case of mistaken identity, five police officers slammed the black former player to the ground, and handcuffed and detained him. Blake, who once ranked No. 4 in the world, was held in police custody outside the Grand Hyatt hotel in New York City for 15 minutes before he was released, the New York Daily News reported.
Four of the police officers apologized for the incident, which left Blake with cuts and bruises, but the officer who threw him to the ground did not, Blake said.
"In my mind, there's probably a race factor involved, but no matter what, there's no reason for anybody to do that to anybody," Blake told the Daily News. "You'd think they could say, 'Hey, we want to talk to you. We are looking into something.' I was just standing there. I wasn't running. It's not even close [to being OK]. It's blatantly unnecessary."
Blake did not want to make the incident public, but he said he felt that there were too many others who were not afforded the same chance to speak out.
"Hopefully there's video of it and people can see what happened," he said.
Police reportedly were investigating a credit card fraud case, and a man near Blake at the time was arrested for alleged involvement in the scam.
"In regards to the alleged improper use of force, the Police Commissioner directed the internal affairs bureau to investigate," the New York Police Department said in a statement.
Blake has asked that the NYPD apologize to him and said he hopes there will be consequences for the officers involved.
Friends and colleagues have commented on Twitter in reaction to the incident.
Some, such as broadcaster Dick Vitale, expressed shock and offered their support to the former tennis star.
Political commentator Keith Boykin has called for former New York City Police Commissioner Ray Kelly to respond to the encounter.
Boykin didn't specify why he wanted Kelly to comment, but critics of Kelly have said that some of the former commissioner's policies were unfair to blacks and other minorities.
© Copyright IBTimes 2023. All rights reserved.