Dog Attacks Neighbor, Her Puppies In Woman's Backyard [Video]
A New York woman wrestled with an aggressive dog that barged into her backyard and started attacking her and her puppies.
Video footage of the incident released Monday showed Natalie Santiago approaching her dogs as they barked at something in the backyard. She then asks them to stop barking. Suddenly, a dog charges into the frame and the woman picks her puppies and starts running toward the home. Santiago, however, falls on the steps, allowing the dog to latch on to one of the pooches. Another dog also barges into the backyard and is seen in the background.
Santiago then gets up and manages to climbs up the stairs. She tries opening the door while the dog is still latched on to her pooch. The woman manages to open the door but the dog follows her into the kitchen.
"I fell on the floor with him. We fought on the kitchen floor. He wasn't letting her go, and I wasn't going to let her go," the woman said, the SI Live reported.
After freeing her pet, Santiago locked her puppies in the bathroom as the dog was still inside the house. She then opened the main door and let the dog out of the house. A few minutes later, the owner of the dogs came to the backyard, grabbed their collars and took them away.
"Look at what your dogs did; they just attacked me and my dogs," the victim can be heard screaming in the video. The exact date of the incident was not known.
The dogs were involved in another attack in February when an elderly woman and her poodle suffered puncture wounds. The New York City Health Department said it was looking into both the incidents.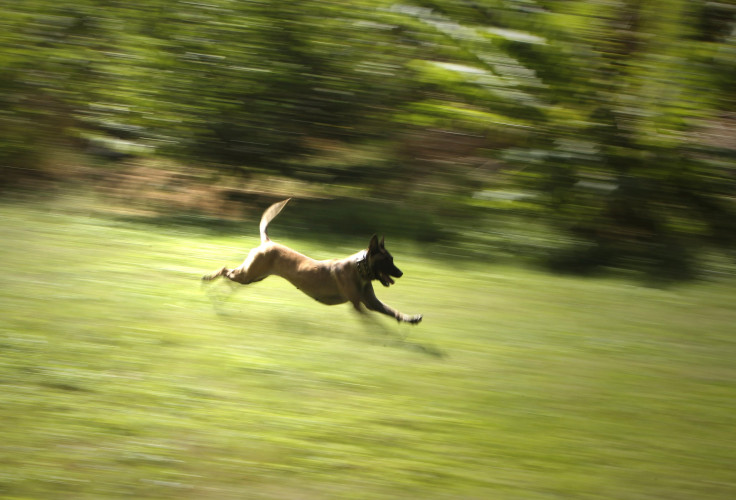 © Copyright IBTimes 2023. All rights reserved.