Dog Food Recall: Products Sold At PetSmart Recalled Over Elevated Vitamin D Levels
KEY POINTS
Several Simply Nourish products are being recalled after a "routine nutrition test"
Some 51,000 packs of dog food are affected by the recall
Pet owners who bought an affected product may get a full refund
A company has recalled several of its dog food products because of elevated vitamin D levels. Although dogs need vitamin D, too much of which may cause "serious health issues."
Washington-based Wet Noses Dog Treat Company issued a voluntary recall of about 51,000 packs of certain Simply Nourish frozen dog food products on Aug. 13 after a "routine nutrition test" confirmed elevated vitamin D levels in them, the company announcement posted on the U.S. Food and Drug Administration (FDA) website noted.
"Subsequent investigation indicates the problem arose as a result of the vitamin mix dosage being significantly reduced by the vitamin mix manufacturer, and this change was not detected or properly communicated," the company announcement explained. "As a result, the dosage was not reduced."
The recall affects the 2-pound and 4.5-pound packs of Simply Nourish Frozen Chicken & Veggies, Simply Nourish Beef & Barley, Simply Nourish Frozen Turkey & Sweet Potato and Simply Nourish Frozen Pork & Veggies with specific UPC Codes and "Best By" date ranges.
A full list of the affected products' UPC codes as well as photos of their packaging can be found on the FDA website. These were sold at select PetSmart stores nationwide.
"No other products have been affected," the company clarified. No illnesses related to the recall have also been reported to date.
Those who may have bought an affected product are being urged to stop feeding it to their pets and return the dog food to where it was bought to get a full refund.
"We care deeply about our customers and their pets, and have put corrective actions into place to ensure this issue does not reoccur," the company said.
Vitamin D in Dogs
According to the FDA, vitamin D is an "essential nutrient" for dogs but eating pet food with too much of it may lead to them developing vitamin D toxicity.
Vitamin D is a fat-soluble vitamin, and unlike other water-soluble vitamins, excess levels of it will not be excreted in the dogs' urine. Instead, it will be stored in fat tissues and the liver.
Symptoms of ingesting elevated levels of vitamin D may include loss of appetite, weight loss, excessive drooling, increased urination and increased thirst. And if vitamin D is consumed "at very high levels or over a long period of time," it can cause serious health problems in the pets such as renal dysfunction.
"Depending on the concentration of the vitamin D in the food, diet-related toxicity tends to develop more gradually over time," the FDA said.
Dogs may also experience vitamin D toxicity if they accidentally get into vitamin D supplements being taken by someone in the household or if they eat certain chemicals intended to kill rodents.
"If your dog is showing signs of vitamin D toxicity such as vomiting, loss of appetite, increased thirst and urination, excessive drooling and/or weight loss, contact a veterinarian immediately," the agency said, noting pet owners should provide the veterinarian a full history of what the pet has eaten and what food they may have gotten into.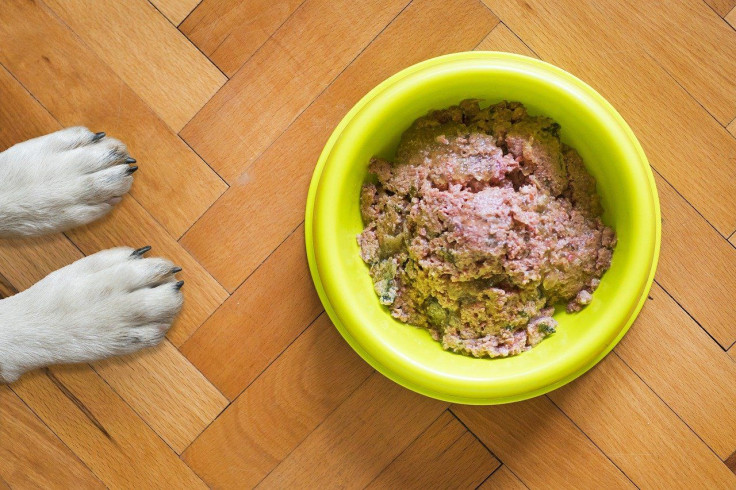 © Copyright IBTimes 2023. All rights reserved.