DOGE Tumbles Following Musk's Twitter Poll; Veteran Trader Points Out Dogecoin's Mysterious Chart Pattern
KEY POINTS
DOGE appeared to have not yet recovered from its recent fall
A veteran trader said that DOGE is at a point where its price gains are always followed by losses
DOGE was trading down 3.83% at $0.0748 as of 12:22 a.m. ET Tuesday
Dogecoin, the world's first-ever meme coin created as a joke, saw a double-digit plummet over the weekend after a Twitter poll of its number one advocate, Tesla CEO Elon Musk, showed that respondents want him to leave his current role as head of the platform.
The price of DOGE fell over 10% and was trading at $0.07 Monday after the Twitter poll Musk held closed with the majority of the votes in favor of him stepping down as the head of the social media platform.
The crypto industry has experienced prolonged winter and bear markets after FTX collapsed and other crypto businesses filed for bankruptcy, but Dogecoin showed its strength amid the bitter market with meager price hikes every so often.
DOGE's price spikes were backed by Musk's acquisition of Twitter and speculations of the new Chief Twit integrating crypto payments in the platform using Dogecoin.
But, following Musk's purchase of Twitter, he reportedly put that plan on hold, considering that there are lots of things that need fixing within the platform.
Of the more than 17 million respondents to Musk's Twitter poll, 10,063,874.825, or 57.5%, said he should step down as the platform's head, while 7,438,516.175, or 42.5%, said he should not.
The frequent rise and fall of the price of Dogecoin was explained by the recent discovery of veteran commodity trader and Factor LLC CEO Peter Brandt.
According to Brandt, "Dogecoin $DOGEUSD is forming the "Here we go round the Mulberry Bush" chart pattern," suggesting that the meme coin is at a point where its price gains are always followed by losses.
Brandt's observations were supported by the Twitter user who uses the handle @harbington and, like him, observes chart patterns and forecasts prices or crypto movements.
"Agreed, even seeing the potential for a bit lower than that," the Twitter user said, adding that "DOGE encountered its resistance & turned around."
He also underlined that, like its previous performance, the meme coin is "still caught in the same consolidation range. #Dogecoin does have a history of propping itself up the mid-consolidation range, so we'll see whether or not the bottom is reached this time around."
DOGE appeared to have not yet recovered from its recent fall as it was trading down 3.83% at $0.0748 with a 24-hour volume of $656,532,469 as of 12:22 a.m. ET on Tuesday, according to the latest data from CoinMarketCap.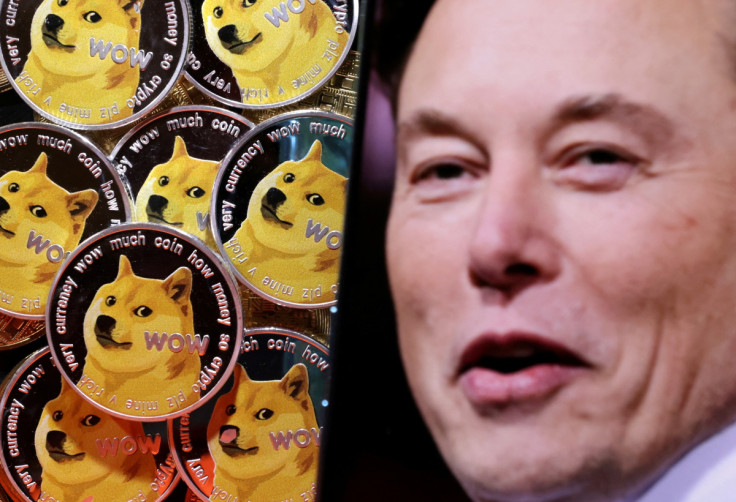 © Copyright IBTimes 2023. All rights reserved.