Dogecoin Could See Another Spike If This Crypto Evangelist Purchases DOGE
KEY POINTS
There are several executives who are very vocal about their support of Dogecoin
Mark Cuban was very bullish about DOGE in 2021 but has meager holdings of the crypto asset
DOGE was trading up 8.72% at $0.1031 as of 3:48 a.m. ET on Tuesday
Dogecoin, the world's first-ever meme coin, was considered one of the best-performing crypto assets this month for its impressive performance amid the turbulent crypto market. But, the DOGE community believes the meme coin's price could skyrocket if this crypto evangelist included Dogecoin in his company's portfolio.
The DOGE community is bullish these days and one of its supporters, who is known by the Twitter handle @Eljaboom, a blockchain supporter and has over 600,000 followers as per his bio, asked Dogecoin HODLers an interesting question. "When Michael Saylor will buy #Doge?"
Michael Saylor is the co-founder of MicroStrategy and is a vocal supporter of Bitcoin. His company is, by far, the largest institutional holder of the world's largest crypto asset by market cap.
Saylor has not hinted at buying Dogecoin and his tweets are always about Bitcoin and Elon Musk. The Twitter user's tweet is most likely intended to hype the community about the possibility of Saylor becoming a DOGE believer, though the executive has not suggested or implied anything about the meme coin.
However, there are several executives who are very vocal about their support for Dogecoin. One of them is the American billionaire, entrepreneur and TV personality Mark Cuban. The businessman was very bullish about DOGE in 2021, but has meager holdings.
In March last year, Cuban was quoted saying that DOGE is "a medium that can be used for the acquisition of goods and services." He also praised the community and said that it "is the strongest when it comes to using it as a medium of exchange."
But, the biggest and most vocal Dogecoin supporter is tech billionaire and now Twitter CEO Elon Musk. Despite the chaos and fear among crypto holders following the recent turmoil, Musk said that Bitcoin, Ethereum and Dogecoin are the top three assets he thinks have a future.
Musk and his recent acquisition of the social media platform Twitter have been credited for the impressive performance of the meme coin over the past weeks. Dogecoin, unlike other crypto assets, has been trading in the green zone over the past few days. This is especially true when rumors about Musk's plans to integrate crypto on Twitter surfaced.
As of 3:48 a.m. ET on Tuesday, DOGE was trading up 8.72% at $0.1031 with a 24-hour volume of $1,388,899,388, based on the latest data from CoinMarketCap.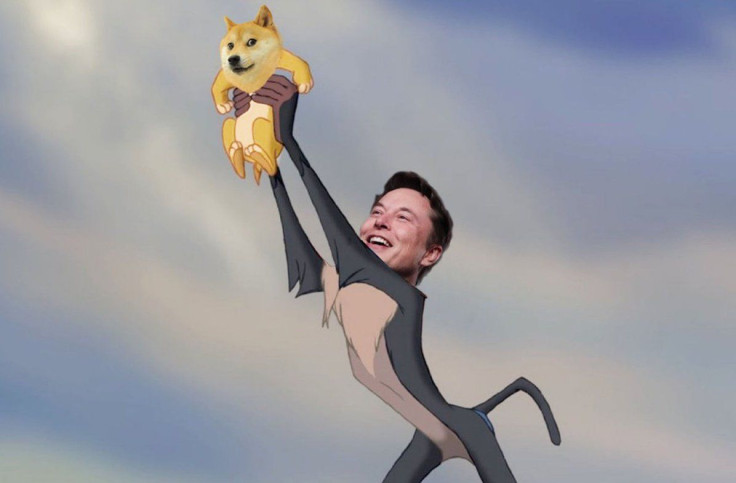 © Copyright IBTimes 2023. All rights reserved.