Dogecoin Jumps After Elon Musk's Biography Reveals He Quietly Funded The Project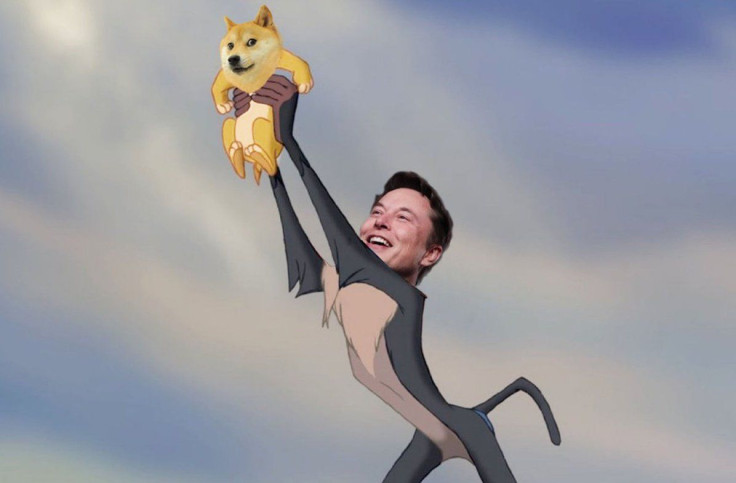 As anticipation builds around the upcoming release of Elon Musk's biography, Dogecoin (DOGE), the world's first-ever meme coin, experienced a 3% price surge. This happened after details from the book surfaced online, underscoring that the tech billionaire quietly funded the cryptocurrency project.
On Wednesday, Dogecoin led gains among crypto assets ahead of the release of the highly-anticipated book written by Walter Isaacson. It is set to be published on Sept. 12.
On Wednesday, an excerpt from the upcoming book titled "Elon Musk" was published in the Wall Street Journal. In the excerpt, Isaacson shared that the tech billionaire toyed with the idea of creating "a new social-media platform based on the blockchain" that "could have a payment system using Dogecoin, the semi-serious cryptocurrency whose development he had been quietly funding."
Though Isaacson did not reveal the extent of Musk's investment in DOGE, the tech billionaire in 2021 mentioned the meme coin, created as a joke, becoming the currency of this planet.
"But fate loves irony," Musk had said on the social audio app Clubhouse at the time, noting, "The most entertaining outcome and the most ironic outcome would be that dogecoin becomes the currency of Earth in the future."
Around the same time, the tech billionaire announced that his electric vehicle company Tesla would start accepting DOGE as payment for some of its items, and in August 2021, it was widely known that Musk would be an adviser to the Dogecoin Foundation.
The ironic aspect of this situation is that Musk has constantly distanced himself from the meme coin, publicly stating that he has no connection with the project or with the Dogecoin Foundation.
However, Musk is a man of conflicting statements and irony. Despite his denial of his links with the crypto project, he is being sued for insider trading in a proposed class action by investors accusing him of manipulating the crypto asset Dogecoin, costing investors billions of dollars.
The lawsuit alleged that Musk has engaged in a "deliberate course of carnival barking, market manipulation and insider trading."
As of 4:05 a.m. ET on Thursday, DOGE was trading in the red zone at $0.06331. Its 24-hour trading volume was down by 1.44% at $192.363 million, representing a 0.85% decrease in the last 24 hours, a 4.1% loss over the past seven days, and a 14.1% dip in its price over the last 30 days.
Based on the latest data from CoinMarketCap, DOGE's total circulating supply stands at 140.91 billion DOGE, with its value down by 0.90% to an $8.92 billion market cap.
© Copyright IBTimes 2023. All rights reserved.