Kusama's Latest Update Prepares Shib Army For Shibarium's Beta Launch With Release Date Tease
A cryptic update on the official Twitter account of Shiba Inu's pseudonymous lead developer Shytoshi Kusama has seemingly provided the community with the actual status of the much-awaited project Shibarium.
An eagle-eyed Shib Army who goes by the Twitter handle @THESHIBLIFE on Thursday shared a screenshot of Kusama's Twitter account, which showed the lead developer's new update.
"Tending the Pine Tree of Life. Quickly learning to play the flute before putting Shibarium in a heart-shaped box with a bow," the new update read, triggering speculations about the release date among members of the community.
Former Shiba Inu Growth Breed member and content creator who goes by the Twitter handle @LucieSHIB said the update could be a puzzle to solve and toyed with the possibility that Kusama may be teasing the release date of Shibarium and floated the dates, "14.2" and "22.1."
A crypto YouTuber who goes by the Twitter handle @austinahilton echoed this guess and asked, "Did @ShytoshiKusama just give us the release date for Shibarium? Check out Shytoshi's bio (he changed it). I think we now know (if I got this hint right) - about Shibarium's release date. What do you think?"
While ShibaTV Official admin, who goes by the Twitter handle @Ortiz6Mil, tweeted, "Well, in my opinion, I think Cupid will have a date soon with Shibarium right @ShytoshiKusama? With that being said, what are we building on Shibarium? What would you like seeing as a Dap there?"
The lead developer has a habit of posting cryptic tweets for the Shib Army, which, aside from dropping clues and haying the community, also give them something to think about.
It looks like Kusama has developed a fondness for Pine Tree based on their posts this month. Last week, Kusama likened Shibarium to a pine tree when they reacted to a tweet about the tree of life having a thousand leaves.
"During fall the tree may have only a few leaves, but then spring appears," Kusama wrote in the caption.
"Luckily, Shibarium, in this context, is a Pine Tree. Still, it needs water, sunlight and proper soil. But pines survive and thrive during the harshest winters. (I also hear [that] the needle tea is good for u.)," the lead developer's tweet read.
Unfortunately, the Shiba Inu team has not yet revealed the official release date of Shibarium or its Beta version.
SHIB, the native token of the Shiba Inu ecosystem, continues to trade in the green and as of 12:59 a.m. ET on Friday, it was trading up 2.59% at $0.00001142 with a 24-hour volume of $351,456,861, according to the latest data from CoinMarketCap showed.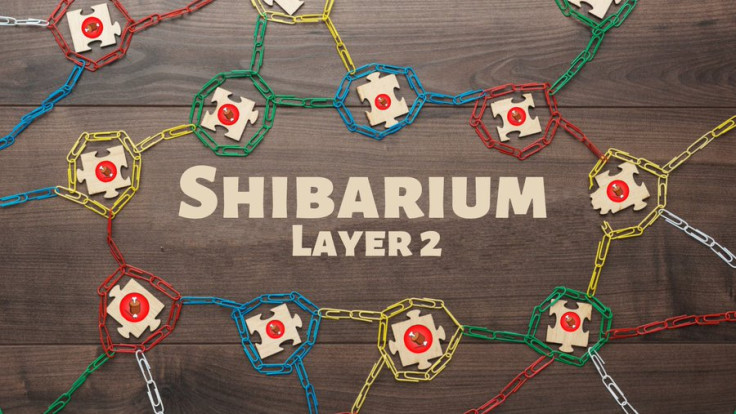 © Copyright IBTimes 2023. All rights reserved.
FOLLOW MORE IBT NEWS ON THE BELOW CHANNELS