Dogecoin Cuts CO2 Emission By 25% Since Collaborating With Elon Musk
KEY POINTS
Dogecoin's annual emissions last year only required 5,313 trees to offset its impact on the environment
DOGE's annual carbon footprint was reduced by 359 tons in 2022
As of 12:47 a.m. ET on Thursday, DOGE was trading down 7.82% at $0.081
Dogecoin (DOGE), the world's first meme coin created as a joke, achieved another milestone, that is, reducing its carbon footprint by 25% after it collaborated with Chief Twit and Tesla CEO Elon Musk.
Dogecoin released 1,423 tons of carbon dioxide from 10,544,431 transactions in 2021. But last year, it only produced 1,064 tons from 11,806,084, showing a massive 25% emission reduction, according to the research from Forex Suggest, a Luxembourg-based finance broker.
The impressive performance of Dogecoin, in terms of environmental impact, could be very well credited to its developers and Musk, who announced in May 2021 a "potentially promising" initiative to improve the transaction efficiency of DOGE's system.
The undertaking was successful and based on the data, it was able to reduce DOGE's carbon footprint by 359 tons.
The global impact of cryptocurrency trading expands negatively on the environment, which is why in May 2021, Musk said its electric vehicle company Tesla would no longer accept Bitcoin as a form of payment, citing its extremely high carbon emissions.
"Cryptocurrency is a good idea on many levels and we believe it has a promising future, but this cannot come at great cost to the environment," Tesla said in May.
"Tesla will not be selling any Bitcoin and we intend to use it for transactions as soon as mining transitions to more sustainable energy," the electric vehicle company added.
Dogecoin's annual emissions last year only required 5,313 trees to offset its impact on the environment, whereas it needed 7,117 in 2021.
The research also highlighted that last year's biggest winner in reducing carbon emissions is Ethereum, the world's second-largest crypto asset by market capitalization, all thanks to its historic transition from proof-of-work (PoW) to proof-of-stake (PoS) consensus mechanism.
Ethereum emitted a total of 21,950,263 tons of carbon dioxide from 311,882,111 transactions in 2021, but in 2022, its annual carbon emissions only recorded 8,824 from 392,185,200 transactions.
DOGE's reduced carbon footprint and its active community could help position the meme coin as a feasible financial instrument.
Last year, Dogecoin was one of the few crypto assets that performed well despite the bitter crypto market caused by the controversial collapses of crypto empires like Terra and FTX.
The meme coin ranked third in the top 10 list of best-performing assets trailing behind Ripple's XRP and Binance's BNB.
Musk, the DOGE evangelist, has been instrumental in the meme coin's performance last year, especially when he acquired the social media platform Twitter and mentioned allowing cryptocurrencies to be used as a form of payment on the platform.
DOGE has had a good run since the start of 2023. As of 12:47 a.m. ET on Thursday, it was trading down 7.82% at $0.081 with a 24-hour volume of $914,799,096, according to the latest data from CoinMarketCap.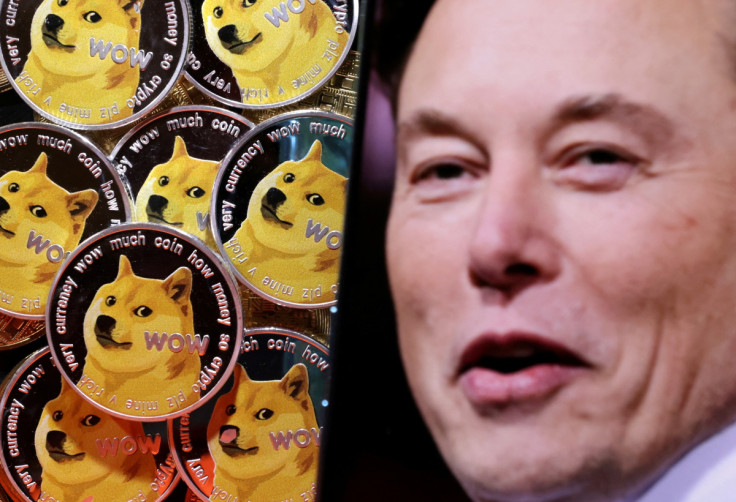 © Copyright IBTimes 2023. All rights reserved.
FOLLOW MORE IBT NEWS ON THE BELOW CHANNELS