Donald Trump Busted Melania By Revealing FLOTUS Lied About Their Son Barron
KEY POINTS
Donald Trump busted wife Melania Trump
Melania Trump lied about being hands-on with Barron
Donald Trump and Melania Trump parenting
Donald Trump busted his wife Melania Trump by revealing that she lied about their son Barron.
In a past interview, the president and first lady insisted that they didn't have nannies for Barron. The president said that having too much help rips one the chance know their children. Melania went on and aid that she wanted to be "hands-on" and added that for her, "it's very important."
"I feed him, I change him, I play with him," Melania said shortly after welcoming Barron.
The FLOTUS helps Barron with his assignments and takes him to after-school sports herself. She also prepares Barron's breakfast and lunch, drops and picks him up for school, and spend afternoon with him. Melania even decided not to join Trump's campaign because she understood that their son needed a parent and Trump was always traveling.
In another interview, FLOTUS also proudly shared how she prioritized her child.
"I am a full-time mom; that is my first job. The most important job ever. I started my business when he started school," Melania told Parenting.com.
However, it turned out that Melania and Trump actually had a nanny for Barron. According to Page Six, the POTUS insisted that Barron had a nanny.
"Yes, there is a young woman, someone who works with Barron," Trump said.
Trump and Melania had a different approach when it comes to parenting. While Melania said that she wanted to be very hands-on, Trump didn't hide the fact that he was not that type. In fact, before Melania got pregnant, Trump told Larry King in 2005 that having children is great if one has money. However, he had no plans to change their diapers or make their food. "I may never see the kind," Trump said.
Ivana Trump, the POTUS' first wife and whom he shares three children, said that Trump is a "loving father" and a "good provider." However, he is not very involved in their kids' daily activities. In fact, he only communicated with them when they were 18 years old because it was only at the time when he could discuss business with them.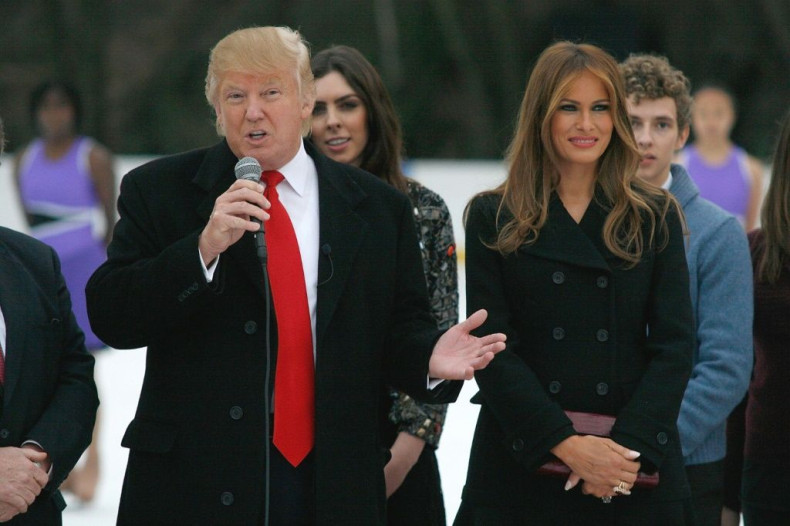 © Copyright IBTimes 2022. All rights reserved.