Donald Trump Immigration Speech Live Stream In Arizona: Time, Channel And How To Watch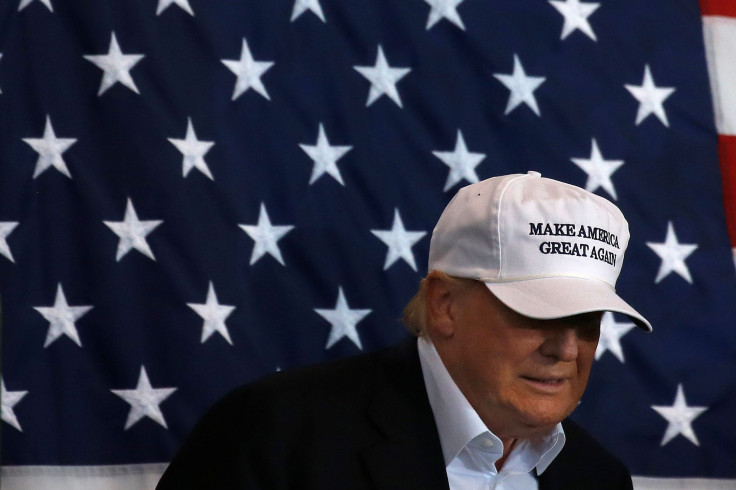 Donald Trump will be making an appearance Wednesday in Arizona to give a speech on immigration. The Republican presidential nominee announced Sunday he would be giving the speech in Phoenix, sending out a Tweet that read: "I will be making a major speech on ILLEGAL IMMIGRATION on Wednesday in the GREAT State of Arizona. Big crowds, looking for a larger venue."
Trump will be speaking at 6 p.m. local time at the Phoenix Convention Center. Watch the live stream of the speech and rally here.
Trump was originally poised to deliver a speech on the matter last week. His campaign decided to postpone the speech.
The address will see Trump defend his stance on immigration after "accusations" from supporters surfaced that he was softening on his immigration policy. ABC News reported that Trump would be reiterating his policy on immigration which would primarily be focusing on deporting criminals that were in the country illegally.
Regardless of the naysayers, New Jersey Gov. Chris Christie relayed in an ABC This Week interview that Trump would not be backing down from his stance on immigration.
"This is a guy who's been very consistent on no amnesty, no legalization, for folks who have been coming to the country illegally," Christie told This Week in the interview.
Trump took first place in the Republican presidential primary with his hardened stance on immigration law, even suggesting in a November 2015 interview that a "deportation force" to deport millions of undocumented immigrants would be an amenable prospect, CNN reported.
Recently, Trump has changed his tune. He told Fox News last week about his immigration policy: "There could certainly be a softening, because we're not looking to hurt people." Trump later clarified that there would still be "No amnesty" for illegal immigrants.
Trump also meet with Mexican President Enrique Peña Nieto in Mexico Wednesday.
© Copyright IBTimes 2023. All rights reserved.