Donald Trump Lied About Not Touching His Face For Weeks, Twitter Reacts
KEY POINTS
Donald Trump said he has not touched his face for weeks due to coronavirus
Twitter shares photos of Donald Trump touching his face recently
Donald Trump blames the Obama administration for the coronavirus testing problems
Donald Trump lied when he said that he has not touched his face for weeks due to coronavirus.
On Wednesday, President Trump met with airline executives about COVID-19. When he spoke with reporters, the POTUS said he hasn't touched his face for weeks due to the virus.
"I haven't touched my face in weeks. I miss it," Trump said.
However, it turned out that Trump lied. Several online users on Twitter shared photos of the POTUS touching his face recently to prove that his statement is not true.
"Here's President Trump on Monday during a coronavirus meeting," @tylerbartlam5 wrote in a post on Twitter.
In the snap, Trump is looking at something, probably listening to a speaker with his index finger placed on his cheek. The post received various reactions from other online users asking why Trump always lies.
"Is he touching his face? He lied? Unbelievable," one commented.
"This guy trump can't help himself, he lies about everything," another commented.
"Today Donald Trump claimed that he hasn't touched his face in weeks. FACT CHECK: photographs show him touching his face three days ago What else is he lying to us about?" Matt Walsh wrote in a different photo of Trump touching his face.
Meanwhile, some online users just laughed because they said that the POTUS was only joking.
"Sorry you've lost the ability to recognize humor," one commented on Walsh's post.
"So ya need to fact check and research the internet to prove his joke that he hadn't even touched his face in weeks was 'a lie'? And that's a big deal right? Face touching," another added.
"Who would last so long without touching their face?" a different user wrote before adding, "He's funny."
Meanwhile, Trump has wrongfully blamed Barack Obama's administration for the coronavirus testing problems. He said that the past administration made a decision that was detrimental to what they are currently doing with the testing for coronavirus. However, according to Sen. Lamar Alexander's aide Taylor Haulsee, "There has not yet been significant regulatory reform of diagnostics passed by Congress."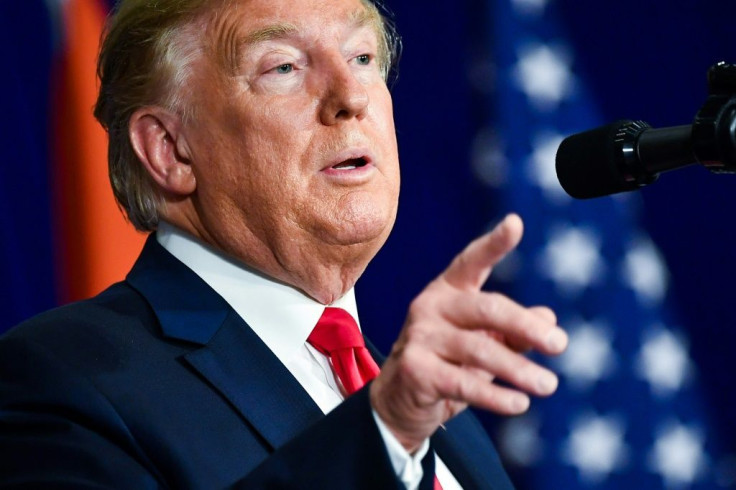 © Copyright IBTimes 2023. All rights reserved.