'Downton Abbey' Star Michelle Dockery Open To Reprising Her Role As Lady Mary In Potential Film Adaptation Of PBS Drama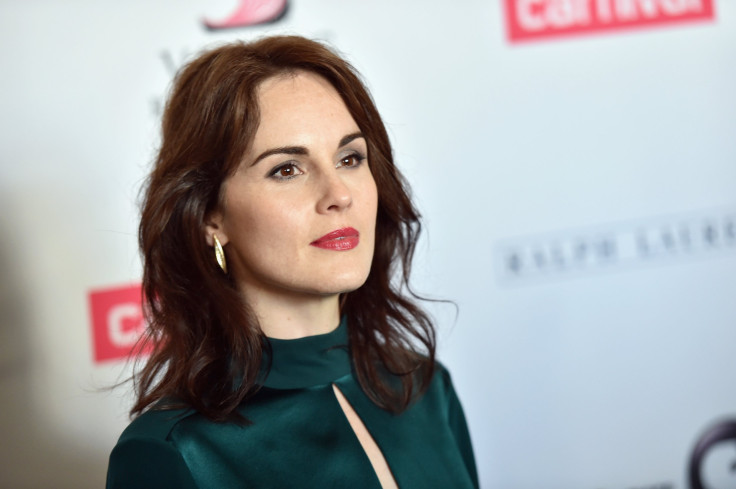 Michelle Dockery is open to reprising her role as Lady Mary in a potential movie adaptation of "Downton Abbey."
In a recent interview with The Telegraph, Dockery confirmed that the period drama series — which ended last December — might be heading to the big screen.
"I think there is potential for a film," the 34-year-old actress said. "That is something I would wholeheartedly consider, so we will see. It may not be over yet."
Whether or not the movie would come to fruition, Dockery said that ending "Downton Abbey" after its sixth-season run just felt right.
"'Downton Abbey' was an incredible journey for six years and we were very sad to say goodbye, but it was the right time and it was very exciting actually leaving and going on to … a whole new path in my career," said Dockery, who will be next seen on TNT's "Good Behavior" and Netflix's "Godless."
Executive producer Gareth Neame revealed to The Hollywood Reporter in March 2015 that he and creator Julian Fellowes are open to doing a film adaptation.
"We would be interested. It's something that Julian and I have been contemplating and would be a wonderful extension," he said at the time. "But it would be wrong to say there are any plans. There is nothing firmly in place."
Fellowes confirmed to Deadline in June 2015 that he's open to the idea of a movie, but he is "not anxious to do it."
"In my experience, and naming no names, the movie of the series is often a disappointment," he explained. "Normally they're not very good because the film producer says, 'Oh, it's not going to be anything like the series,' and of course what you want is for it to be exactly like the series. I hope we would avoid that error in doing one, but I do have mixed feelings about it."
Despite Fellowes' indecision, he told the Daily Mail last November that he already has some ideas for the potential movie.
"My own feeling would be that a film now would need to include the characters from the series as they were in the series," he said.
Do you think a film adaptation of "Downton Abbey" is great idea? Share your thoughts in the comments below!
© Copyright IBTimes 2023. All rights reserved.