Drake And Tyra Banks Dating? MTO Says Yes And Has The Photos To Prove It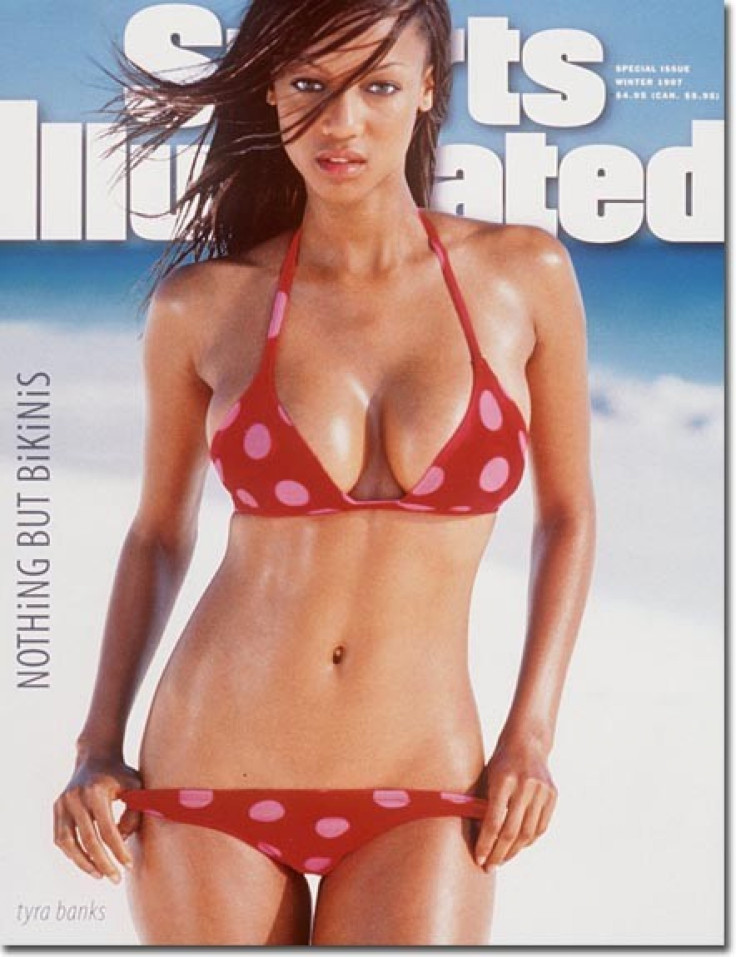 Are rapper Drake, 25, and supermodel Tyra Banks, 38 years old, secretly dating? MediaTakeOut is reporting that the two, who are 13 years apart in age are romantically involved, based on pictures of the two out together at Disney Land. Does that make Tyra a cradle robber?
You can see the incriminating evidence for yourself on MTO's website, where the writer notes that the two don't seem thrilled to have been spotted by the paparazzi.
Drake has been romantically linked to Rihanna in the past. Word on the street is that the two dated around the time they collaborated on RiRi's track, What's My Name, but she kicked Drizzy to the curb when he started falling in love, breaking his heart. Considering that the two appeared in a second music video together just weeks ago it seems like they've become friends since their breakup.
Drake, the Canadian-Jewish rapper, was also spotted dating Rita Ora, an up-can-coming Hip-hop singer who was hired by Jay-Z to perform for a track after he dropped Rihanna for refusing to stop seeing Chris Brown.
Tyran Banks previously dated Boyz N The Hood director John Singleton, noting that, I like that he's very intelligent but not nerdy. She also dated Seal when she was 22 after breaking up with Singleton. The singer is 11 years older than her, and the relationship didn't last longer than a year. She was linked to Sacramento kings forward Chris Webber, though she denied ever getting engaged to the basketball star.
Tyra Banks started modelling when she was just 15 years old and living in Los Angeles. At the age of 16 she was signed by Elite Model Management and given the opportunity to model in Europe. Her first season on the runway she booked a record 25 shows at Paris fashion week and later appeared on the covers of ELLE and Vogue Spain. In the mid 1990s she returned to America to do commercial modelling.
Banks broke into the entertainment business when she appeared on The Fresh Prince of Bel-Air along side Will Smith in the fourth season, playing Smith's old friend Jackie James. She made seven total appearances on the series, and also acted on Felicity, All That, MADtv, Nick Cannon's Wild 'n Out, and The price is Right as one of Barker's Beauties. She was even animated for an episode of Space Ghost Coast to Cost.
She started her own production company, Bankable Productions, which produced both The Tyra Banks Show and America's Next Top Model as well as 2008 film The Clique.
© Copyright IBTimes 2023. All rights reserved.