Drew Barrymore Gets Flak For 'Pizza Salad' Recipe: 'You Really Crossed The Line'
KEY POINTS
Drew Barrymore shared her recipe for "pizza salad" on social media
Her post quickly received a lot of responses from the netizens
Many were not pleased because she wasted the pizza bread
Drew Barrymore received huge criticism after sharing a recipe she came up with using pizza.
On Thursday, the "Drew Barrymore Show" host took to Instagram to share a video of her preparing a self-made dish using pizza and salad. She called it "pizza salad."
"If you're having a day where you're trying to, like, not eat the bread," she said at the start of the clip before proceeding to scrape the pizza toppings off the base bread.
She added that some people would not agree with what she's doing, but she's still doing it anyway because she found the dish to be delicious and satisfying.
As seen in the video, Barrymore combined the pizza toppings with some salad ingredients before pouring in salad dressing and digging into the dish.
"It's actually really crunchy and delicious," she said after taking a bite.
Her post quickly received a lot of responses from social media users, with BuzzFeed reporting that people were conflicted on what to think about her "controversial pizza-eating method."
Many urged the actress to just eat the pizza with the bread.
"Girl... just eat the pizza. It'll be OK," one wrote.
"Girl, just eat the pizza! Ay Dios mio lol," another added.
Others expressed their disappointment because the Hollywood star just wasted the pizza bread.
"OK Drew, you really crossed the line with this one," commented one user.
"Oh Drew, I usually love you, but I can't with this. A little bit of me died watching the toppings be scrapped off the pizza," another netizen opined.
Some said they were mad, while others gave her some tips on how not to waste food.
"This just made me mad," one wrote.
"Why not just order a salad instead of wasting food?" questioned another.
"Just buy olives and don't waste the poor pizza," a different user added.
Barrymore's viral post came a few weeks after she made headlines after getting emotional while interviewing her ex-boyfriend, Justin Long, on her talk show.
The two were in an off-again, on-again relationship from 2007 until 2010. Barrymore described it as an "immature" relationship, but she got teary-eyed when she told Long that they've been through so much together.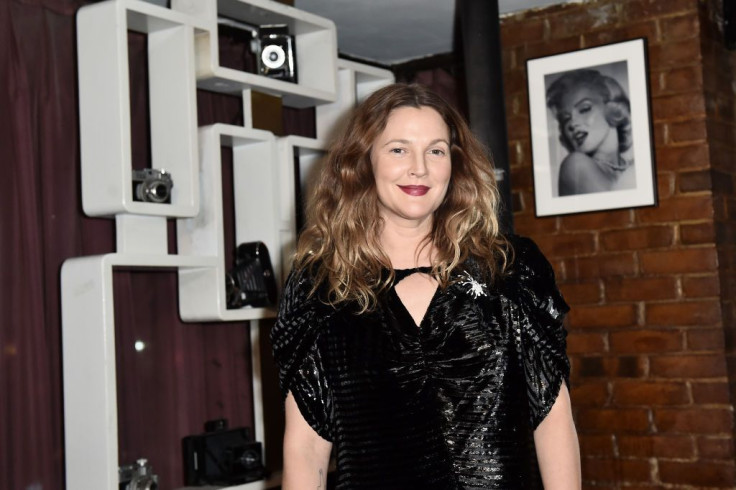 © Copyright IBTimes 2022. All rights reserved.
FOLLOW MORE IBT NEWS ON THE BELOW CHANNELS