Duchess Camilla Parker-Bowles Joked About Coronavirus After Allegedly Wearing Thick Gloves For Protection
KEY POINTS
Camilla Parker Bowles joked about coronavirus
Camilla Parker Bowles' sense of humor praised
Prince William also joked about coronavirus
Camilla Parker Bowles joked about coronavirus.
The Duchess of Cornwall is known for her good sense of humor and she proved this on her recent outing. On Wednesday, Camilla and Prince Charles visited London Transport Museum. Royal expert Chris Shipp shared a photo of the duchess during the visit with a funny caption on Twitter.
"'I'm self-isolating' laughs the Duchess of Cornwall as she steps into a one person air raid shelter at the [London Transport Museum]," Shipp wrote.
Shipp's post received various reactions from the netizens. Many praised Camilla for her sense of humor despite making the statement in the wake of the continuous spread of the contagious coronavirus.
"I love Camilla and her sense of humor! People who are saying it's rude really need to get that stick out of their [explicit]" @onthego228 commented.
"It's funny lol. Nice to see she has a sense of humour," @FewminBbz added.
"Actually think thats quite funny," @lifeofdel wrote.
"She's got good sense of humour, fair play," @PeterDa38110814 opined.
"Not a fan of camilla but good effort with this," @ChrisWaters1985 wrote.
"No doubt some will get buffy but it's good to try & get a balance otherwise we are doomed," another user wrote.
Meanwhile, some online users were critical of the joke.
"Personally, I think it's utterly outrageous that both The Duke of Cambridge & Duchess of Cornwall have made such banter, laughter & jokes about it! Many people have tragically lost their lives & families have unexpectedly owing to this treacherous virus have lost loved ones!" @yogatimejane commented.
Prince William made a similar joke with Joe Mooney, a paramedic with the National Ambulance Service on Tuesday. However, the Duke of Cambridge's joke upset some fans.
One online user defended the royals saying that they laughed at Camilla's joke in the office before adding, "Loads of people make jokes in bad circumstances."
Camilla's coronavirus joke happened after she allegedly wore thick gloves as a form of protection against the deadly COVID-19. Camilla was seen wearing gloves on one of her outings and she never removed them as she shook hands with the guests and staff.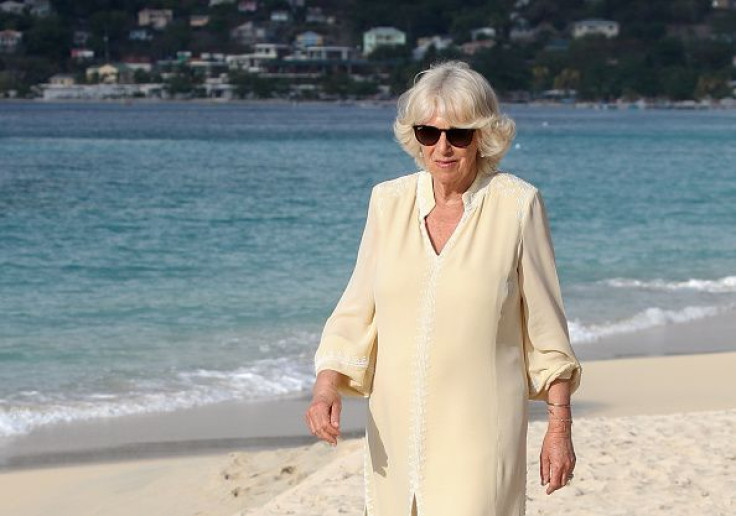 © Copyright IBTimes 2023. All rights reserved.