Dusty Baker Signs Extension With Reds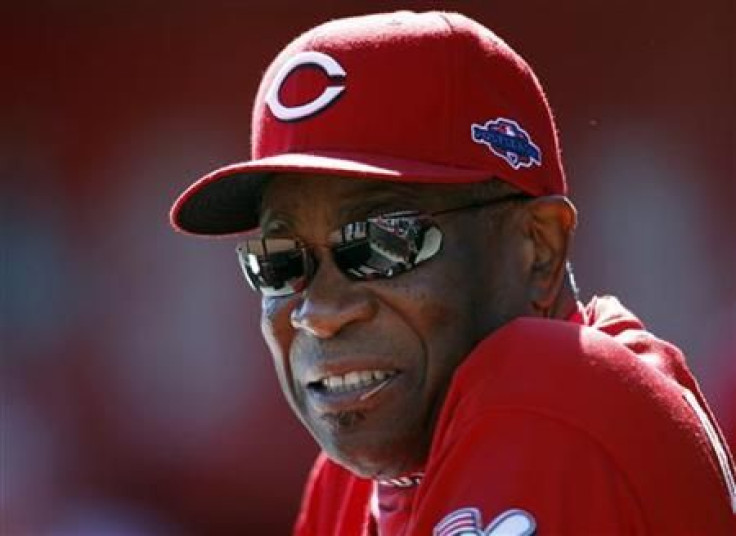 The Cincinnati Reds failed to advance to the National League Championship Series in 2012, but are sticking it out with their manager Dusty Baker.
The two sides agreed to a two-year contract extension on Monday, keeping Baker in Cincinnati through the 2014 season.
Baker, 63, has compiled a 419-391 record in five seasons with the Reds and the club has made two trips to the postseason in the last three years.
Baker had missed 11 games in September due to an irregular heartbeat, and then suffered a minor stroke.
"In Dusty's five seasons here he's taken us to the postseason twice and has proven he can lead our teams to championship-caliber play on the field," Reds president Bob Castellini said in a statement.
"He's the right manager to continue the building process that will take us deeper and deeper into the playoffs in the future."
Baker has spent 19 years as a baseball manager and won the National League Manager of the Year three times. He previously managed the San Francisco Giants and Chicago Cubs.
© Copyright IBTimes 2023. All rights reserved.