Ebola Outbreak Doubles In The Congo; 31 Dead, Including 5 Health Workers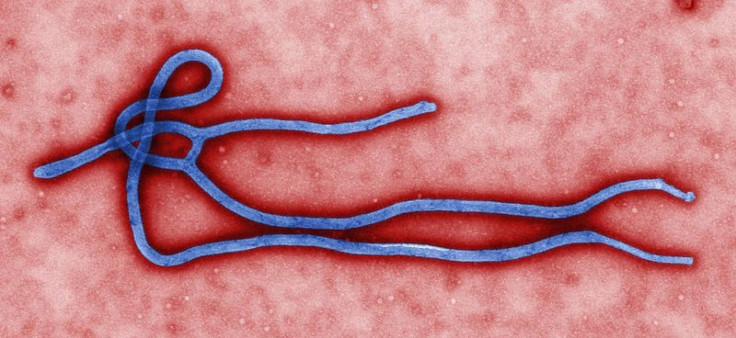 An outbreak of the deadly Ebola virus in the Democratic Republic of Congo has health officials scrambling to contain the contagious disease.
Ebola deaths have doubled within the last week in the African nation, where there are now 31 known people who died from the deadly virus, including five health workers, according to Reuters.
The World Health Organization cautioned that the Ebola outbreak has the risk of spreading to major towns in the Democratic Republic of Congo.
"The epidemic is not under control. On the contrary the situation is very, very serious," WHO spokesman Eugene Kabambi told Reuters.
Both highly contagious and deadly, Ebola leads to death for nine of 10 people infected with the virus. Officially known as Ebola hemorrhagic fever, the virus has an incubation period ranging from two to 21 days, according to the Centers for Disease Control. Early symptoms include fever, headache, joint and muscle aches, sore throat, and weakness, followed by diarrhea, vomiting, and stomach pain. Some Ebola sufferers have a rash, red eyes, hiccups and internal and external bleeding.
The death toll from the Ebola outbreak doubled because health officials discovered more people contracted the virus than originally thought.
"We can expect an increase in the number of cases as more people are tracked. These are not necessarily new cases," WHO spokesman Tarik Jasarevic told National Public Radio. "I want to stress that this is a serious outbreak, and there is a risk of the Ebola virus spreading, but we would not say that it's out of control."
The WHO was first notified of the outbreak on Aug. 17, when the organization was told there were six Ebola cases, including six deaths, according to NPR. The number of people infected with Ebola rose to 28 cases by Sept. 3, including 14 deaths.
The Democratic Republic of Congo has had to deal with prior Ebola outbreaks, including eight since 1976, according to NPR. The worst outbreak in the African nation occurred in 2007, when about 200 people were killed by the virus.
The outbreak is believed to be caused by tainted bushmeat hunted by local villagers, according to Reuters. The Ebola cases turned up in Isiro and Viadana, two towns in the northeast province of Orietntale.
© Copyright IBTimes 2023. All rights reserved.