Edward Jones' CEO Leads With Vulnerability To Unleash The Strengths Of Others
Penny Pennington spells out her strategy for better relationship building.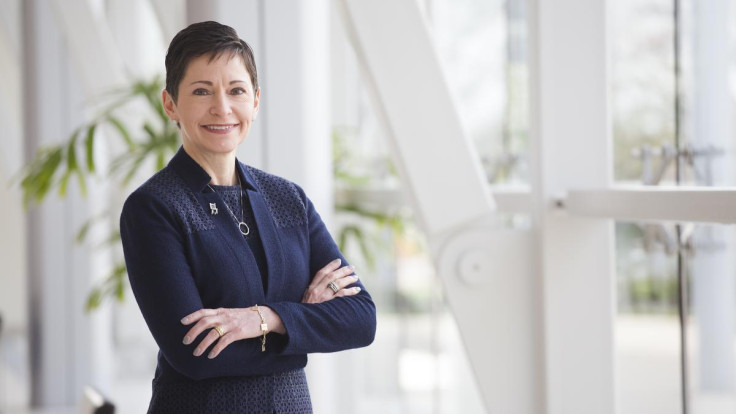 "We know at our size and scale, if we do that well, we really can make a difference in society," says Edward Jones CEO Penny Pennington, talking about the power of relevance and trust in for-profit businesses meeting the needs of their clients. We are pleased to honor her again for the Social Capital values that permeate the company she leads; additionally, the fact that, as she shares, "the business leaders, the community builders, that I am in places and spaces with today are very like-minded in that approach," further encourages us in celebrating Penny and her fellow Social Capital business leaders.
This is one of two themes she discusses as she visits again with an exclusive interview for our Social Capital section. "We know as business leaders that business has tools and resources, incentive structures, all kinds of assets that other stakeholders don't have -- that government doesn't have, that NGOs don't have, that community organizations don't have," Penny notes, observing that businesses have special assets and ways of making a difference.
We talked to Penny just a few weeks ago, as 2022 was coming to a close, which, she shared, was also Edward Jones' 100 anniversary year. And she spoke about how Edward Jones has been making a difference for all those years--which requires, as she points out, staying relevant. And staying relevant over time requires transformation, something that the last few years especially has brought to the fore.
Penny makes that personal, too, as she shares, "I see my life journey and my leadership journey as one of learning, of incredible vulnerability and humility that has come from being exposed and exposing myself to so many people and ideas and transformation of myself as a leader but also teams and organizations that I've been a part of." It's a journey to discover "what makes me who I am, why I believe what I do, and in fact eager to be in relationships with other people to understand what makes them who they are, what their superpower is, what they bring to the table, what they're excited about so that I can help unleash that for them," she explains, hitting a bull's eye on our Social Capital pillar of respecting people.
We have honored Penny for this style of leadership. But she humbly deflects the credit. "That ethos doesn't extend from me. I'm a culture carrier in our organization of that idea. I'm going to invert the pyramid and say it trickles down to me. From the 50,000 people that wake up every day at Edward Jones and call this place their professional home and get up every morning thinking about millions and millions of people that we are seeking to serve."
And therein lies the other point that Penny discusses eloquently: the superpower of relationship-building. In these challenging times since the onset of the Covid-19 pandemic, Edward Jones has grown its client base and its workforce. She discusses why "We have brought new clients to Edward Jones in record-setting numbers" and the company's culture of "people feeling proud to be part of an organization that does well by other people."
It all hinges on empathy, humility, learning and listening. So, watch the video below and listen in as this powerful CEO talks about how "becoming a better version of ourselves every day is great for us as individuals and good for the people that we serve and good for our company."
© Copyright IBTimes 2023. All rights reserved.
FOLLOW MORE IBT NEWS ON THE BELOW CHANNELS