Election 2016 Polls: Before Third Debate, Where Do The Democratic Candidates Stand?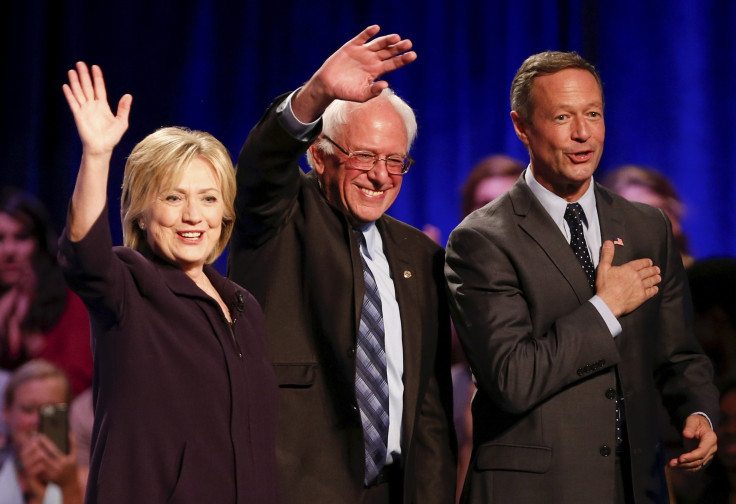 The Democratic trio of White House hopefuls is set to take the debate stage for the third time in Manchester, New Hampshire, Saturday, with the lineup remaining former U.S. Secretary of State Hillary Clinton, Sen. Bernie Sanders of Vermont and former Maryland Gov. Martin O'Malley. While the debate will again take place on a weekend, the atmosphere may be a bit tenser this time around as Sanders' campaign is facing sanctions from the Democratic National Committee after a now-former staffer improperly accessed Clinton's confidential voter data this week.
Clinton has been the Democratic front-runner since the beginning of the presidential campaign, and her elevated status has led some to complain that the national party is favoring her over her two opponents. However, Sanders has received a significant amount of grassroots support and announced this week he has reached his goal of 2 million individual contributions, surpassing the number that then-Sen. Barack Obama had garnered in his 2008 campaign at a comparable point.
RCP Poll Average for Democratic Presidential Candidates | InsideGov
As the candidates head into the debate Saturday, Clinton commands one of the biggest leads over her competitors to date: According to the RealClearPolitics average of all Democratic presidential-nomination polls on a national basis, Clinton's support measures 55.9 percent, compared with Sanders at 31.1 percent and O'Malley at 3.0 percent. Recent polls have consistently put Clinton about 20 points ahead of Sanders on the national stage, even as her rival continues to see strong enthusiasm among his base of supporters.
While Sanders has done well in the early-voting states of Iowa and New Hampshire, Clinton has added to her lead in the Hawkeye State. A Bloomberg Politics/Des Moines register poll this week found Clinton with 48 percent support and Sanders with 39 percent. These figures were both up from their October reading, when Clinton had 42 percent support and Sanders had 37 percent.
In New Hampshire, however, Sanders still leads Clinton, 48 percent to 43.8 percent, according to the RealClearPolitics average of all Democratic presidential-nomination polls in the state.
The most recent measurements of Democrats and Democratic-leaning independents in the country who are registered to vote came in ABC News/Washington Post poll results published Friday that showed Clinton with 59 percent support, Sanders with 28 percent and O'Malley with 5 percent.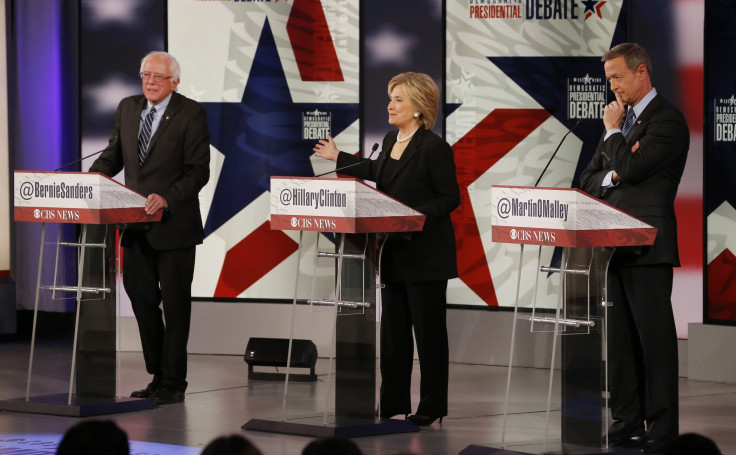 © Copyright IBTimes 2023. All rights reserved.
FOLLOW MORE IBT NEWS ON THE BELOW CHANNELS