Election Recount Latest Update 2016: Pennsylvania, Wisconsin And Michigan Battle Didn't Help Hillary Clinton, But Could Protect Future Voters In Detroit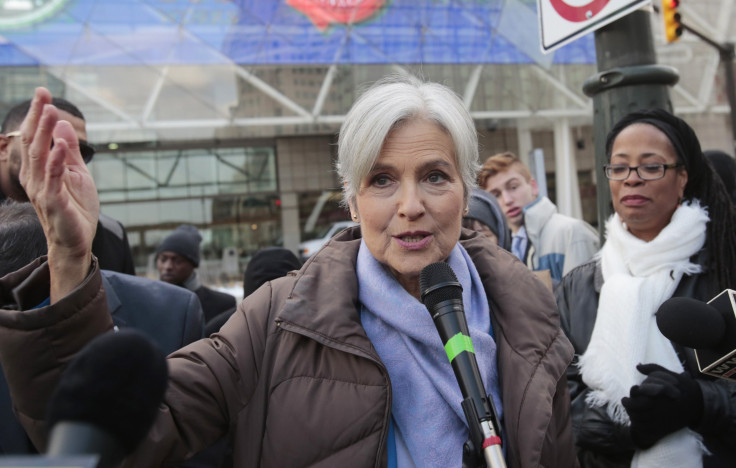 A national effort to block Donald Trump from taking the White House likely won't end in Hillary Clinton becoming the president when the Electoral College meets Monday to name the victor of the 2016 election. But in Michigan, an unsuccessful recount effort has amounted in at least one success for liberal activists: a push for new voting machines.
Green Party candidate Jill Stein has advocated for weeks for a recount in Wisconsin, Michigan and Pennslyvania, states that backed Trump in November but in recent years have gone for Democrats. She conceded it was unlikely the states would flip and go for Clinton after a recount, but insisted a closer look at the vote was crucial to ensuring the integrity of the voting system.
In Detroit, the recount helped cast light on what became a national scandal involving faulty Detroit voting machines. To avoid future problems, state Elections Director Chris Thomas said Wednesday night the city will purchase all new voting machines ahead of its 2017 mayoral and City Council elections.
"Detroit has Jill Stein to thank for revelations regarding the faulty machines and poll worker errors. Had the Green Party presidential nominee not instigated a recount of the Michigan votes, no one would have known about the broken machines or ballots left at precincts, such as what happened with Detroit's Precinct 152," a columnist for the Detroit Free Press wrote Wednesday.
Thomas also said his office would investigate other reports of election problems in the Detroit region, including missing poll books and too few or too many ballots, the Detroit Free Press exclusively reported.
"I got an e-mail yesterday from Wayne County showing me what the issues were on (Detroit) polling places and precincts, and quite frankly, it was somewhat shocking," he said.
Detroit City Clerk Janice Winfrey also said the city would replace its 10-year-old voting machines no matter the cost.
"We had the rollout (of new machines) in our budget," Winfrey said. "No money was appropriated by the state. We are hopeful that we will have machines in 2017, and I suggest to you that tomorrow there will be a plan rolled out for those machines. If not, we're going to do like we always do in this raggedy city. We're going to make it work."
Recount efforts in other states were less than successful for Stein and progressives who had argued Trump unfairly won the election. He won more Electoral College votes, but Clinton won the popular vote by nearly 3 million votes.
In Wisconsin, the recount saw Trump's lead grow by 131 votes, giving him more than 22,748 votes than Clinton. In Pennsylvania, a federal judge shut down Stein's request for a recount because of alleged hacking in the Nov. 8 election.
In all, Clinton picked up 65,790,019 votes, while Trump received 62,951,513 votes across the nation. He is expected to be named the winner of the election Monday after the Electoral College vote.
© Copyright IBTimes 2023. All rights reserved.
FOLLOW MORE IBT NEWS ON THE BELOW CHANNELS