Russia Election Hack Update: Putin Reportedly Directed Effort To Undermine US Election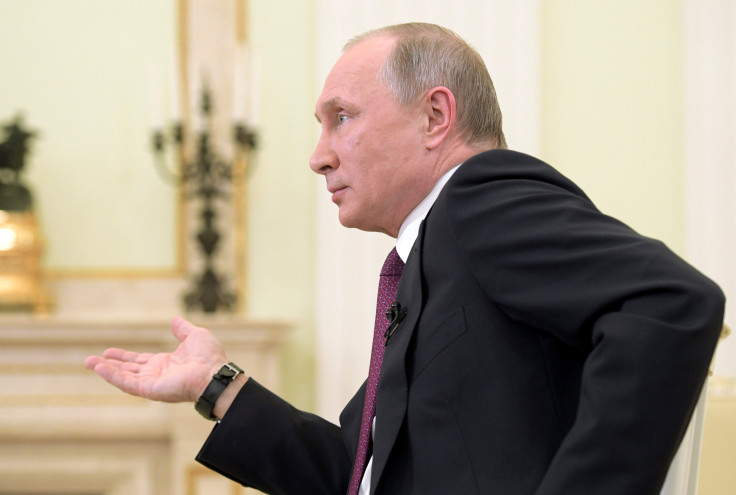 Russian President Vladimir Putin was personally involved in covert efforts to interfere with the U.S. presidential election to try to show corruption in American politics and create an image other countries could no longer depend on the U.S. as a global leader, senior U.S. intelligence officials told NBC News Wednesday.
Two senior officials with direct access to intelligence told NBC the effort started as a vendetta against former Secretary of State Hillary Clinton directed by Putin to benefit President-elect Donald Trump.
The Russian operation leaked emails embarrassing to the Clinton campaign.
"It is most certainly consistent with the Putin that I have watched and used to work with when I was an ambassador and in the government," former U.S. Ambassador to Russia Michael McFaul told NBC News.
"He has had a vendetta against Hillary Clinton, that has been known for a long time because of what she said about his elections back in the parliamentary elections of 2011. He wants to discredit American democracy and make us weaker in terms of leading the liberal democratic order. And most certainly he likes President-elect Trump's views on Russia."
Seventeen U.S. intelligence agencies concluded in October Russia was responsible for the email hacks and subsequent leaks to WikiLeaks. The CIA concluded the Russian government was trying to get Trump elected, but not all the agencies agree.
NBC News said U.S. intelligence agencies have increased their investigations into Putin's personal financial empire as part of a contingency plan for potential retaliation. Officials told NBC his network controls some $85 billion in assets.
President Barack Obama has ordered an intense investigation of the hacking, which included attempts to break into voter databases in 20 states. The Senate also is planning to investigate.
Trump, however, has scoffed at conclusions Russia was trying to help him get elected. He said it's just more excuses from Democrats to explain why they lost the election.
© Copyright IBTimes 2023. All rights reserved.