Is The Election Rigged? Half Of Donald Trump Supporters Don't Trust Voting System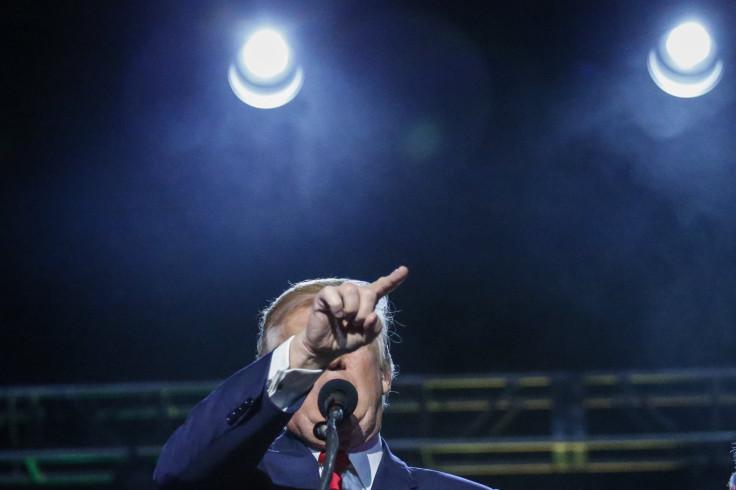 A new poll Monday showed that Republican presidential nominee Donald Trump has seemingly convinced a large portion of his supporters that the election is rigged against him. Forty-eight percent of Trump supporters said they were "not too" or "not at all" confident that votes would be counted accurately come Election Day, according to a Morning Consult/Politico survey.
Eighty-five percent of supporters for Democratic nominee Hillary Clinton, meanwhile, were confident votes would be counted accurately. Overall, 30 percent of registered voters were either "not too" or "not at all" confident the votes would be counted correctly.
Trump has spent much of the past week claiming the election was rigged against him, as were polling firms and the news media. Monday, for instance, he tweeted, "Of course there is large scale voter fraud happening on and before election day [sic]. Why do Republican leaders deny what is going on? So naive!"
While the survey found the "rigging" rhetoric has taken hold over a portion of the electorate, it also found Trump lagged behind Clinton in support nationally. The poll conducted Oct. 13-15 found that in a four-way race, Trump garnered just 36 percent support, compared to Clinton at 42 percent. Libertarian nominee Gary Johnson polled at 10 percent, while Green Party nominee Jill Stein earned just 3 percent support.
Trump's running mate, Indiana Gov. Mike Pence, has tried his best to quell fears that Trump supporters would grow angry should their candidate not win come Nov. 8 in what they felt was a rigged vote.
"We will absolutely accept the results of the election," Pence said on NBC's Meet the Press Sunday. "Look, the American people will speak in an election that will culminate on November the 8th. But the American people are tired of the obvious bias in the national media."
Polls have shown Clinton ahead with relative consistency over the past few weeks. The Real Clear Politics average of polls showed her up by 6.3 percentage points nationally Monday in a four-way race. Trump did receive a bit of good news Monday when a CNN/ORC poll showed him up 4 points in Ohio, a key battleground state.
Trump bragged about the new survey on Twitter. "Great numbers," he wrote. "Especially after total media hit job."
© Copyright IBTimes 2023. All rights reserved.
FOLLOW MORE IBT NEWS ON THE BELOW CHANNELS