Electronic Arts To Develop All Future 'Star Wars' Video Games In Deal with Disney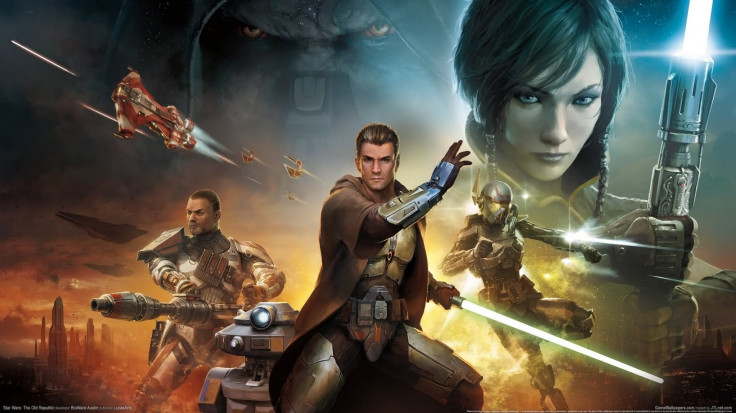 A month after Disney (NYSE:DIS) closed down LucasArts, the previous developer for all "Star Wars" video games, Electronic Arts (NASDAQ:EA) has been selected as its successor. From here on out, Electronic Arts will develop and publish all future "Star Wars" games.
According to a press release on the official Star Wars website, Disney and Lucasfilm have partnered with gaming giant Electronic Arts to produce future Star Wars-themed video games. EA already is one of the largest names in the video game industry, responsible for franchises like "Battlefield," "Sim City" and "Mass Effect."
"Our No. 1 objective was to find a developer who could consistently deliver our fans great Star Wars games for years to come," Kathleen Kennedy, president of Lucasfilm, said in the press release. "When we looked at the talent of the teams that EA was committing to our games and the quality of their vision for Star Wars, the choice was clear."
Disney has also announced that EA's in-house studios DICE, Visceral and BioWare will be creating the "Star Wars" games. All three are major names in the industry. DICE has created the "Battlefield" series, while Visceral has developed the "Dead Space" games. BioWare, which also created "Mass Effect," has had previous experience setting games in the "Star Wars" universe with the MMORPG "Star Wars: The Old Republic."
The announcement has been highly controversial in the gaming community, as EA has earned a serious amount of ill will with its handling of the "Sim City" and "Mass Effect" franchises. Commenters on Kotaku and Reddit were almost universally critical of Disney's choice of EA.
Previously, almost all "Star Wars" games were developed and published by LucasArts, which created games such as "Star Wars: Battlefront" and "Star Wars: Knights of the Old Republic." In April, Disney officially laid off the majority of LucasArts staff and closed down the company as a gaming development studio. This resulted in the cancellation of several "Star Wars" games in development, including "Star Wars 1313" and "Star Wars: First Assault."
LucasArts still exists as a corporate entity, but only licenses creative property to other studios at this point.
Last year, Disney acquired Lucasfilm, George Lucas's film production company which owns the rights to the "Star Wars" franchise. As a result of the multibillion-dollar deal, Disney now controls all the rights to "Star Wars" and other Lucasfilm franchises such as "Indiana Jones."
Previous to the announcement of more "Star Wars" video games coming from EA, Disney announced that it will begin producing more "Star Wars" films. Currently, J.J. Abrams is set to direct "Star Wars: Episode VII" for a 2015 theatrical release.
© Copyright IBTimes 2023. All rights reserved.