'Elementary' EP On What Makes Desmond Harrington's Michael A Unique Villain
This week's Season 6 premiere of "Elementary" introduced Desmond Harrington's character, Michael. While Michael presented himself to Sherlock as a friend, executive producer Rob Doherty recently confirmed that the new character is actually a villain that the British sleuth and his partner Joan will have to deal with throughout the season.
In a recent interview with TVLine, Doherty explained why Michael is unlike any villain viewers have met before. "What I found really intriguing about Michael as a character was that he's a villain that we would meet in the very first episode [of this season]," Doherty said. "I feel like we've dealt with nemeses in the past who emerge and need to be dealt with over a handful of episodes, but we've never seen someone like that [from the word] go."
"And to the best of my recollection, we haven't revealed someone as a threat to the audience, but not to Sherlock (Jonny Lee Miller) and Joan (Lucy Liu)," Doherty continued. "So we all find ourselves in a very rare position of being ahead of the two detectives. We know Michael's a threat. We know Michael is bad news, and we also know that Sherlock and Joan are distracted by Sherlock's health, and how it affects them and the work they do. So it just felt like a tantalizing place to put them and to put us."
Midway through the season opener, after a support group meeting, Michael approached Sherlock and introduced himself as a recovering addict who found inspiration to stay sober from the private investigator. Michael then offered to return the favor and told Sherlock that he's available if he needs someone to talk to.
At the end of the episode, Sherlock reached out to Michael and gratefully accepted his help. But as Michael lent Sherlock a sympathetic ear over the phone, it was revealed that the new character was burying a dead body in the middle of the woods.
"Obviously, as you can see at the end of the episode, [Michael is] not a good guy," Doherty told TVLine. "Michael has problems that go well beyond struggles with addiction. [Though] his desire to help Sherlock is real, his methodology for helping Sherlock is disturbing. … But what we're going to begin to develop is this very strange friendship between someone who is struggling more than he has in a very long time and someone who really seems to have his act together and is exceptionally willing to be helpful to people in recovery."
Earlier this month, Doherty teased to TV Guide that Michael has a shady motive for trying to build a relationship with Sherlock. "They meet as fellow addicts in recovery, but it's no accident," Doherty said. "Michael has plans for Sherlock, a twisted idea of how they can help each other. By the time Sherlock looks closer, he'll realize there's this warped, dark figure attached to him and it might not be possible to shake him off."
What do you think Michael is up to? Tell us your theories in the comments section below!
"Elementary" airs Mondays at 10 p.m. EDT on CBS.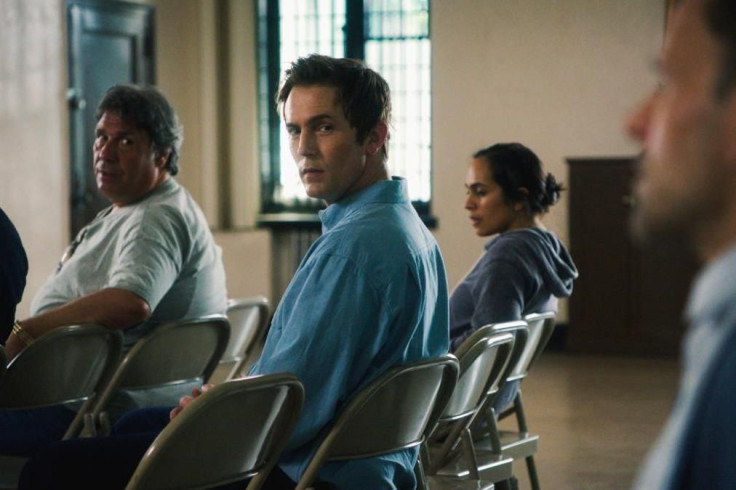 © Copyright IBTimes 2023. All rights reserved.
FOLLOW MORE IBT NEWS ON THE BELOW CHANNELS