Elon Musk Mocks Sen. Ed Markey On Twitter For Questioning Fake Accounts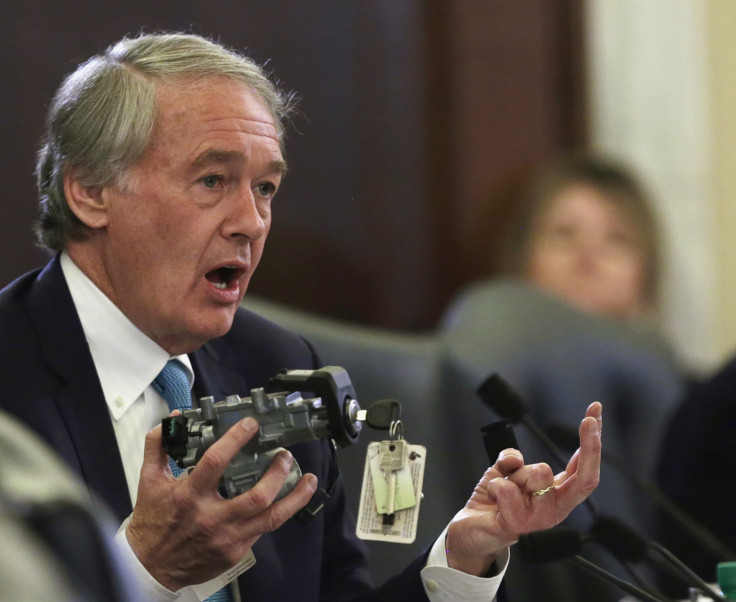 KEY POINTS
Democratic Sen. Ed Markey threatened to "fix" Elon Musk's companies after the billionaire mocked him
Markey raised the issue after a reporter successfully set up a fake verified account impersonating the senator
Twitter suspended the Blue subscription service following several high-profile impersonation cases
Democratic Sen. Ed Markey of Massachusetts clashed with Twitter CEO Elon Musk after the billionaire gave a cheeky response to the politician's question about the social media platform's impersonation policies.
Musk mocked Markey over the senator's tweet asking the Tesla and SpaceX CEO to explain impersonation controversies hounding the platform.
"Perhaps it is because your real account sounds like a parody?" Musk responded.
Markey, a member of the Senate subcommittee on consumer protection, product safety and data security, fired back at Musk, threatening to crack down on his companies.
"One of your companies is under [a Federal Trade Commission] consent decree," Markey tweeted at Musk, referring to the mogul's new acquisition. "Auto safety watchdog [National Highway Traffic Safety Administration] is investigating another for killing people. And you're spending your time picking fights online. Fix your companies. Or Congress will."
Markey raised the impersonation issue to Musk after a Washington Post reporter, with the senator's permission, successfully set up a fake verified account impersonating Markey using "a spare iPhone, a credit card and little creativity."
Twitter mistakenly verified the fake account "@realedmarkey" as that of a "notable person in government," rather than simply because the reporter paid $8 for Twitter Blue verification.
Markey then wrote a letter to Musk criticizing the new policy. The senator noted that before the billionaire purchased the platform, the blue checkmark "allowed users to be smart, critical consumers of news and information."
Markey said in the letter that Musk's takeover of the social media app "accelerated Twitter's descent into the Wild West of social media."
The politician argued that the company has a responsibility to prevent the platform from becoming a breeding ground for manipulation.
Markey asked the billionaire to respond to his letter by Nov. 25.
The tech giant suspended the Twitter Blue subscription service after impersonations of various personalities and companies flooded the platform.
Twitter Blue previously allowed users to obtain a blue checkmark by paying $8 a month, provided they have an Apple ID and a phone number.
A Twitter Blue-verified impostor account of pharmaceutical company Eli Lilly tweeted on Thursday that it would provide free insulin to its customers. The tweet caused the company's stock to plummet by 5%.
Aerospace and arms company Lockheed Martin also suffered a stock decline after a fake account tweeted that the company would halt weapon sales to Saudi Arabia, Israel and the United States over human rights abuses.
Twitter's verification situation became murky as the company introduced the "official" label to some accounts to prevent impersonation. It backtracked on its decision 48 hours later.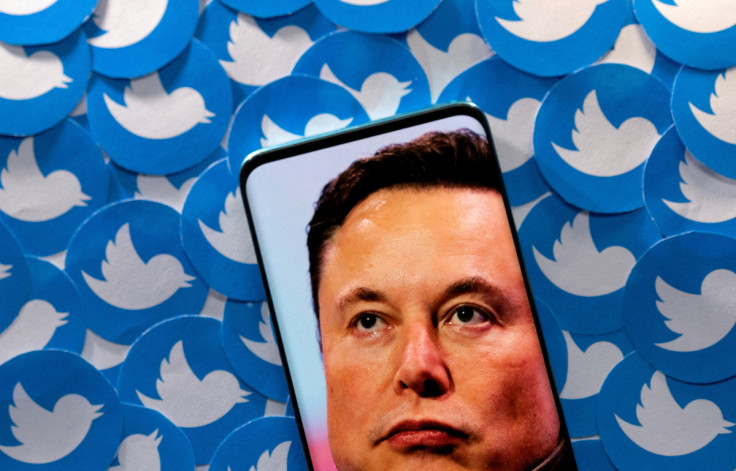 © Copyright IBTimes 2023. All rights reserved.