Elon Musk Shills DOGE Again, Confirms Offer To Eat McDonald's Happy Meal On TV Still On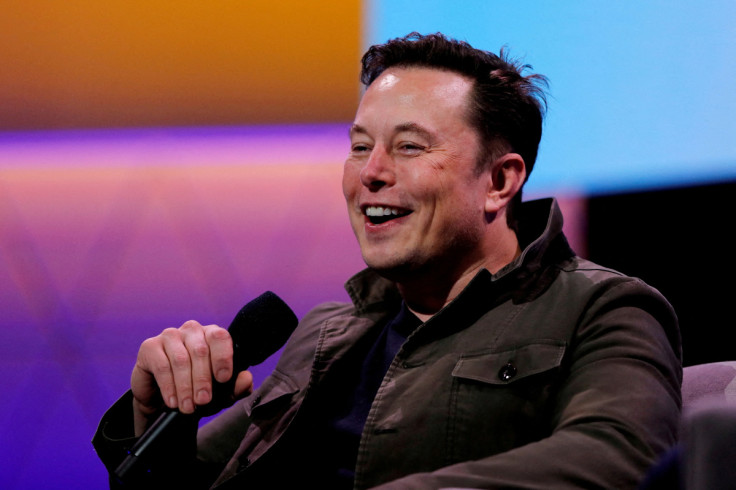 KEY POINTS
Musk is still enticing McDonald's to accept Dogecoin as a form of payment
Musk has adapted DOGE as a form of payment in his businesses, including Tesla and the Boring Company
DOGE saw a 2.89% price gain and was trading in the green zone at $0.07048 as of 1:50 p.m. ET on Tuesday
Tech billionaire and "Chief Twit" Elon Musk shilled Dogecoin (DOGE) once again by reaffirming that his previous offer to eat a Happy Meal on Live TV if McDonald's accepts DOGE as a form of payment is still on.
Musk's confirmation was made as a comment in a tweet shared by Dogecoin and MyDoge Inc. UX/UI & Graphic Designer who uses the Twitter handle @cb_doge.
Tagging the official Twitter account of the American multinational fast-food chain, the graphic designer said, "Hey @McDonalds, Just a reminder that, Elon Musk will eat a happy meal on TV, if you guys accept Dogecoin."
The tweet comes with an image of Musk smiling in front of a McDonald's food.
The tech billionaire commented with a succinct "yup," indicating that he is doing what he previously said if the fast-food chain adapts Dogecoin as a form of payment.
The recent tweet revived the tech billionaire's proposal that started in January last year.
Musk is known in the meme coin crypto community as the DogeFather and a DOGE evangelist whose tweets and statements about the world's first meme coin trigger its price to surge.
To prove his support for Dogecoin, Musk's electric vehicle company Tesla accepts DOGE as a form of payment for some of its merchandise and previously promised that his space exploration company SpaceX will follow suit.
Musk's Boring Company also accepts DOGE as a form of payment for some of its merchandise.
Aside from those, Musk previously confirmed that he personally owns some digital assets, including Bitcoin, Ether and Dogecoin.
His occasional tweets and mentions of DOGE were actually used against him in the ongoing $258 billion lawsuit by Dogecoin investors that accuses him of insider trading because his bullish moves manipulated the price of Dogecoin.
In the third amendment filed last month, plaintiffs alleged that Musk's act of replacing the official logo of Twitter with the Shiba Inu, which is the mascot of the crypto asset Dogecoin triggered its price to skyrocket to as high as 30% but plummeted as soon as the original Blue Bird Twitter logo was restored.
The third case amendment focused on the "deliberate course of carnival barking, market manipulation and insider trading" allegedly devised by the tech billionaire to artificially inflate the price of Dogecoin by more than 36,000% and then let it crash, to short the value of the crypto asset.
DOGE saw a 2.89% price gain and was trading in the green zone at $0.07048 over the past 24 hours with a 24-hour trading volume up by 42.06% at $461 million as of 1:50 p.m. ET on Tuesday, based on the latest data from CoinMarketCap.
© Copyright IBTimes 2023. All rights reserved.