Emma Watson Sends Message To 'Beauty And The Beast' Fans At D23 Expo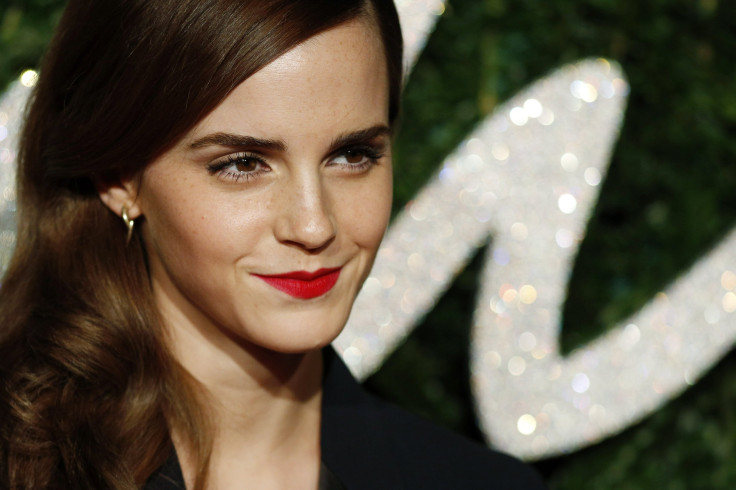 Emma Watson couldn't be at D23 Expo on Saturday, but the actress was sure to send her love to "Beauty and the Beast" fans attending the Disney convention in Anaheim, California. The former "Harry Potter" actress will star as Belle in Disney's new live-action movie.
"We have had an unbelievable time shooting 'Beauty and the Beast,'" Watson says in a video clip. "Bringing Belle to life for me has been a complete dream come true."
Watch part of Watson's message below:
Unfortunately, the video cuts off before the good part. Watson introduced another clip of actors Luke Evans (Gaston) and Josh Gad (Le Fou) singing "Gaston," according to TheWrap. It appears Evans and Gad have grown quite close during filming. Evans posted a pictured of them embracing on the last day of shooting.
The actors will be singing many songs from the animated version of the film, but they'll also get a few originals tunes. Alan Menken, who wrote the Oscar award-winning soundtrack for the 1991 animated version, wrote two more tracks for the cast to sing in the 2017 film.
Fans who attended D23 also got to see some footage from "Beauty and the Beast." According to MTV, Watson was seen in a yellow dress. It sounds like Disney will take the same route they did with "Cinderella" earlier this year. They'll stay as close to the iconic looks from the animated version as they can.
Sean Bailey, president of productions at Walt Disney Studios, confirmed that they are trying to make a movie that will please fans of the original. "Our goal with this film was to bring the story to life in a way so that all of you who know and love it will be rewarded," Bailey said (via Entertainment Weekly).
Unfortunately, fans will have to wait a while longer before finding out if they feel "rewarded." The live-action "Beauty and the Beast" doesn't hit theaters until March 17, 2017.
© Copyright IBTimes 2023. All rights reserved.