England Vs. Germany: Prediction And Lineups For Tuesday's Friendly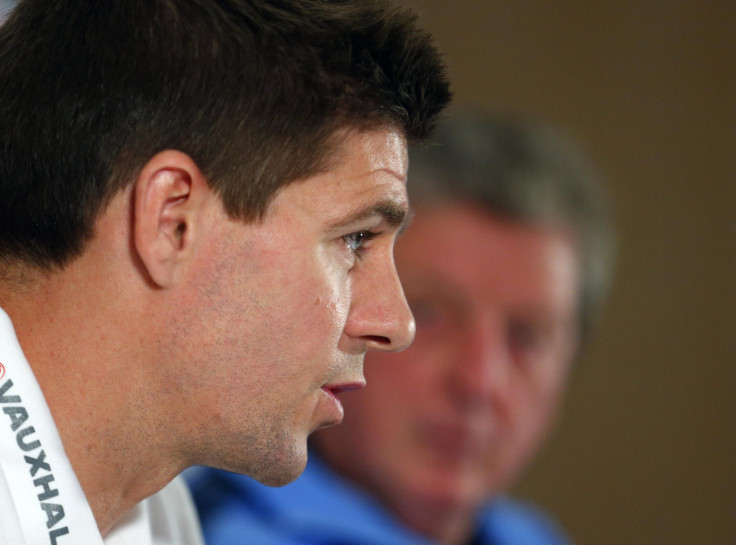 After the euphoria of two positive performances against Montenegro and Poland to secure qualification for the World Cup last month, England's prospects for the tournament were given a more reasoned perspective by a comprehensive 2-0 defeat to an impressive Chile side at Wembley. Roy Hodgson will now look to avoid an even more humbling evening when old rivals Germany visit on Tuesday.
There will be a more familiar look to Hodgson's XI, with captain Steven Gerrard, Ashley Cole, Joe Hart, Daniel Sturridge and last month's revelation Andros Townsend returning to the lineup. Germany, meanwhile, have taken the opposite approach. Having fielded a strong lineup in a 1-1 draw with Italy, the likes of Mesut Ozil, Manuel Neuer and captain Philipp Lahm have been allowed to head back to their clubs before the trip to London. Also missing will be Sami Khedira, who faces a race to be fit for the World Cup after suffering a cruciate ligament injury. Still, a look at the options at Joachim Low's disposal gives a clear insight into the stark contrast in quality available to the two nations.
In place of Khedira, and with Lahm, Ilkay Gundogan and Bastian Schweinsteiger unavailable, Low can call upon the Bender twins, Lars and Sven, both of whom are playing regular Champions League football. Thinking more creatively, he also has the option of the superb Bayern Munich duo Toni Kroos and Mario Gotze.
Those options help explain why Germany are one of the favorites for the World Cup next year. On the other hand, the inclusion of James Milner in the midfield against Chile and Tom Cleverley against Germany hint at why the only people that will consider England as a team capable of lifting the trophy in Brazil will be misguided nationalists. Enough has been said about the way Germany rebuilt after defeats to England in Euro 2000 and humiliatingly on home soil in qualifying for the 2002 World Cup. England, meanwhile, are still hobbling along -- given a false sense of comfort by a so-called golden generation that failed to sparkle under harsher inspection.
What Germany also did was to implement a coherent philosophy for the way the team should play. A high-tempo, counter-attacking style, which owed a certain debt to the English Premier League, and has been mediated during Low's reign by the influence of tiki-taka and desire to have more control of the ball plays to the nation's strengths. England are still in the midst of an identity crisis.
Culturally, England is a country that thrives on attacking, vertical, high-energy football. The best performances under Hodgson, against Montenegro and Poland, were also those in which, inspired by the direct running of Andros Townsend, the team got nearest to fulfilling that style. The problem is that England lack the players to perform that way against better opposition. It seems hard to see them being cavalier against Germany when the consequences could be severe.
Hodgson is naturally a more reactive, pragmatic coach and it is those traits that he will likely revert to against Germany and when England come up against high-quality opposition at the World Cup next summer.
Germany are not without their own issues, of course. The injury to Khedira is a certainly a worry ahead of the World Cup, with his ability to help protect a defense that can still be brittle. But, while England are capable of frustrating them for long periods, the movement and quality of Germany going forward should see them pick up the win.
Prediction: England 1-2 Germany
England (confirmed)
G: Hart
D: Walker, Smalling, Jagielka, Cole
M: Gerrard, Cleverley
Townsend, Rooney, Lallana
F: Sturridge
Germany (probable)
G: Weidenfeller
D: Westermann, Mertesacker, Hummels, Schmelzer
M: S. Bender, Kroos
Reus, Gotze, Draxler
F: Kruse
© Copyright IBTimes 2023. All rights reserved.