ETH Dips As Vitalik Buterin Moves Multi-Million Dollars In Ether Again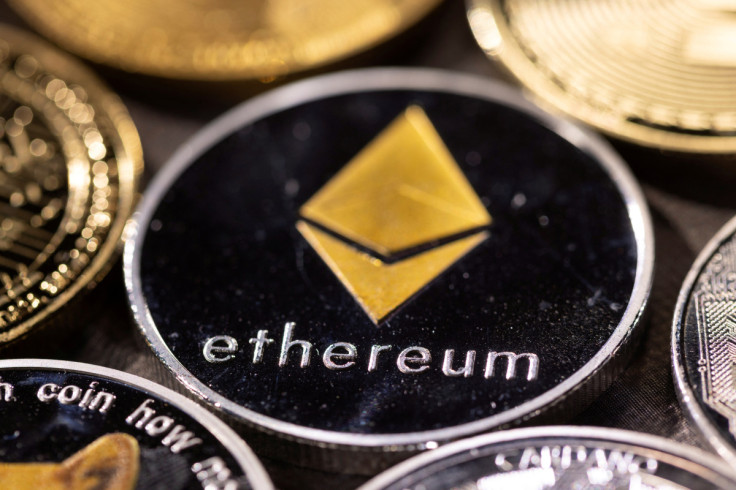 KEY POINTS
Buterin moved around $1 million in ETH to Coinbase last week
He transferred nearly $5 million in ETH again on Monday
As of 6:42 a.m. ET on Monday, ETH was trading down at $1,636.05
Ether (ETH), the native currency of the Ethereum blockchain, slumped after news broke that one of its founders, Vitalik Buterin, had moved nearly $5 million in ETH. The news came days after he had transferred around $1 million in ETH to Coinbase.
The cryptocurrency saw an over 1% decline in its value early Monday morning after an address linked to Buterin moved 3,000 ETH, equivalent to approximately $4.9 million based on the current market price, to a Vb 2 labeled address, blockchain security company PeckShield reported.
While the reason behind the latest move by Buterin is still unknown, it triggered the crypto community to speculate, especially since the transfer of this amount usually impacts the market, which is currently wallowing in a sea of red.
Some speculate that Buterin is just redistributing his funds to his wallets to mitigate hacking or theft risks, which is a common practice among high-profile individuals with huge holdings in the crypto space.
Others claim that Buterin is possibly taking a profit or cashing out considering that the market is currently experiencing a downturn. It is worth noting that the Ethereum co-founder moved $1 million in ETH to Coinbase last week amid the bleeding crypto market, stirring speculation and uncertainties.
Buterin has not revealed the reason behind his 600 ETH transfer to Coinbase. But the last time he made a significant transfer using the same wallet address was in May, when his address sent 200 ETH to the crypto exchange platform Kraken.
The cryptocurrency market is volatile, and despite the assets showing resilience over time, the current conditions are less than ideal, meaning any moves by a key player like Buterin are noteworthy.
The price of ETH initially recovered over the past few days and even surpassed the $1,640 threshold. However, it encountered resistance at both the $1,660 and $1,670 price levels, which could lead to a continued downturn in its price.
As of 6:42 a.m. ET on Monday, ETH was trading down at $1,636.05, with a 24-hour trading volume up by 58.12% at $3,668,313,543, representing a 0.96% decrease in the last 24 hours and a 0.90% loss over the past seven days.
Based on the latest data from CoinMarketCap, ETH's total circulating supply stands at 120,217,770 ETH, with its value down by 0.99% at a $196,606,590,715 market cap.
© Copyright IBTimes 2023. All rights reserved.