Even Warren Buffett Doesn't Know How To Save The Newspaper Industry: World's Richest Man Struggling With Media Purchases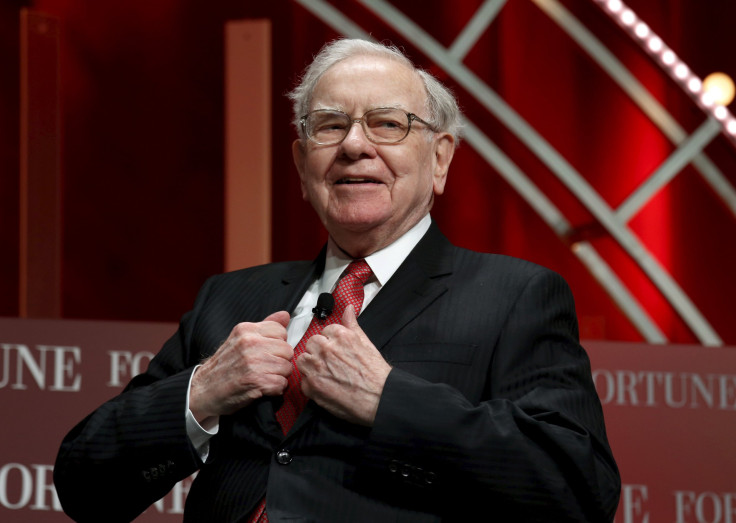 Even the world's third richest person can't save the flailing newspaper industry. Warren Buffett, who owns dozens of newspapers across the United States and has amassed a $66.5 billion fortune through decisive investments, said this week he has struggled to come up with a viable business plan to address declining circulation and advertisement revenue.
"We haven't cracked the code yet," Buffett told USA Today columnist Rem Rieder in an article published Wednesday. "Circulation continues to decline at a significant pace, advertising at an even faster pace. The easy cutting has taken place. There's no indication that anyone besides the national papers has found a way."
Buffett's BH Media Group owns 32 dailies and 47 weeklies, including the Tulsa World in Oklahoma and the Roanoke Times in Virginia. Despite the industry's troubled outlook, Buffett said he isn't ready to give up.
"We would never sell a newspaper. ... I want to be the last guy standing," he said.
Rieder noted that when he discussed the tenuous state of the newspaper industry three years ago, Buffett seemed bullish about his passion for print news.
"It's almost unnatural how much I love newspapers," Buffett said at the time.
Buffett told shareholders in 2013 "papers delivering comprehensive and reliable information to tightly bound communities and having a sensible internet strategy will remain viable for a long time."
U.S. Daily Newspapers and Readership | Graphiq
These days, Buffett told Rieder he still reads five newspapers a day, but he has noticed a decline in quality stemming from shrinking revenues and staff cuts in newsrooms across the nation. Weekday and Sunday circulation dropped nationally by 3 percent in 2014 while total ad revenue fell 4 percent to about $19.9 billion, according to a Pew Research Center analysis of Alliance for Audited Media data. The New York Times announced buyouts Wednesday amid efforts to double digital revenue by 2020 while digital media outlets including Vice, International Business Times and Mashable have seen layoffs in recent months.
"They don't tell me as much new as three years ago, let alone 10 years ago," Buffett said of his daily newspaper reads. "They are a fair amount worse off, and not one is bucking that trend, even in prosperous communities. There's less and less in the newspaper."
Buffett said it's alarming the newspaper business hasn't been able to grow its readership or keep advertisers confident, and part of the problem was the decision in most newsrooms to provide free content on the internet.
"We missed the boat not charging for digital," he said. Once people "expect to get something for free, it's hard to change."
© Copyright IBTimes 2023. All rights reserved.