Everything We Know About Kim Kardashian's Upcoming Wedding To Kanye West, Which May Be This Week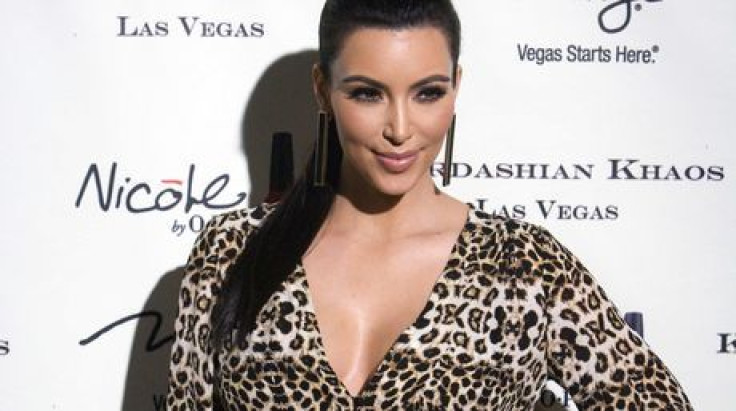 Kim Kardashian and Kanye West are reportedly getting hitched this week, though earlier reports claimed the pair were going to wait until May. In a surprise twist, it has also been claimed that the ceremony will be private, though it was initially thought the two would have the wedding filmed for Kardashian's E! reality show "Keeping Up With the Kardashians." With the wedding quickly approaching, here is what we know so far.
Proposal
In October, in front of Kardashian's family and friends, West proposed to her with accompaniment from a 50-piece orchestra play Lana Del Rey's "Young and Beautiful," before playing his own hit song "Knock Me Down." The couple has been dating since last year, though they have known each other for about a decade.
Initial Wedding Date
West and Kardashian originally planned on making May 24 the special day, less than two weeks before West's 37th birthday.
Location
According to reports, the couple did not know French law requires residency before a wedding, and had planned to wed outside Paris. However, one of them has to reside in France for at least 40 days prior to the wedding. Radar Online reported earlier this month that West and his fiancée only learned about the French law recently. "Kim and Kanye were unaware until recently that France required a residency requirement prior to the marriage. Kanye has an apartment in Paris, but he doesn't live there full-time," a source says. French law also requires that there be two wedding ceremonies.
"The religious ceremony has to be performed after the civil ceremony (never before). The minister, priest or rabbi will require a certificate of civil marriage before any religious ceremony takes place," the French Embassy in Washington, D.C., told the entertainment site.
Cost
While the cost of the total wedding remains unknown, Grazia UK reports the couple will be spending upward of $25 million on wedding favors alone. Included in the $125,000 goodie bags? $500 bottles of Bollinger champagne, $200 Creme de la Mer products, handmade souvenir trinkets with Kim and Kanye's initials etched in Swarovski crystals, bottles of scents from local perfumeries, and $250 vouchers for treatments at the hotel's spa. Even the wedding invitations, which are said to be hand-delivered, will cost a reported $1,000 each.
Wedding Guests
Big names such as Beyonce and Jay Z, who are also good friends of West's, will reportedly not be in attendance at the wedding this summer. According to reports, West asked Jay Z to be his best man, but Jay Z would only do so if he, Beyoncé and their daughter, Blue Ivy, were not caught on camera. "Jay agreed initially but had one condition -- under no circumstances can there be any reality TV shows filming him, his wife, Beyoncé or daughter Blue Ivy during the ceremony," a source told DailyStar. "She [Beyoncé] purposefully keeps herself away from trashy TV and isn't prepared to lower her standards for anyone, or any occasion." So unless the wedding is not filmed, West may have to look for another best man for his wedding.
Star magazine reported that Robin Thicke, Jared Leto, Jonah Hill, Anna Wintour, Oprah Winfrey, Will and Jada Pinkett Smith, Prince, Karl Lagerfeld, Barack and Michelle Obama have also declined the couple's invitation.
Kim Kardashian's Pre-Wedding Diet
As of late, Kardashian has reportedly gone to extreme measures to lose more weight ahead of the wedding. Though the reality TV star has already shed a reported 56 pounds since giving birth to North West in June, she still wants to be slimmer and is working on losing another five pounds.
According to OK! magazine, Kardashian is restricting her diet to drop the pounds. A source says she is eating only lean protein and green vegetables. To stay on track, "her assistant has a bag of celery sticks at all times." In addition, Kardashian is said to be drinking only water in what is being dubbed "Atkins mania." "She doesn't really drink, but she likes a glass of red wine with dinner and coffee in the morning, but her Atkins mania won't allow her those anymore. She won't even have a sip," the source continues.
© Copyright IBTimes 2022. All rights reserved.
FOLLOW MORE IBT NEWS ON THE BELOW CHANNELS