'Evil Man' Trump Talked About What It's Like To 'Have Sex' With Ivanka: Report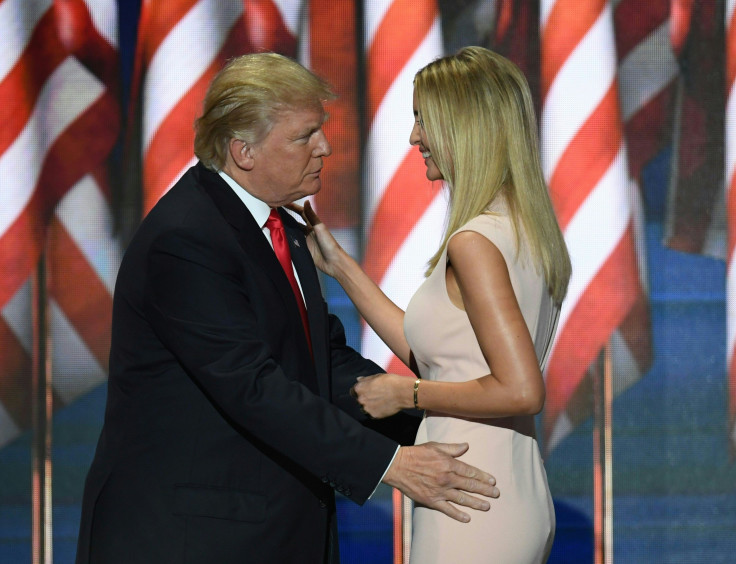 KEY POINTS
Trump allegedly talked about Ivanka's breasts and backside
Ex-Chief of Staff John Kelly allegedly had to remind Trump that Ivanka was his daughter
Trump in 2006 said he would have dated Ivanka had she not been his daughter
Former President Donald Trump made lewd comments about his eldest daughter, Ivanka, when he was still sitting in the Oval Office — including what it would be like to "have sex" with her, a former Trump administration official claimed.
Miles Taylor, the former chief of staff at the Department of Homeland Security, described Trump's alleged lewd remarks in his upcoming book, "Blowback: A Warning to Save Democracy from the Next Trump, an extract of which was obtained by Newsweek.
"Aides said he talked about Ivanka Trump's breasts, her backside, and what it might be like to have sex with her, remarks that once led John Kelly to remind the president that Ivanka was his daughter. Afterward, Kelly retold that story to me in visible disgust. Trump, he said, was 'a very, very evil man,'" Taylor wrote, recalling an alleged conversation with former Chief of Staff John Kelly.
However, Steven Cheung, a Trump campaign aide, dismissed Taylor's accusations Wednesday in a statement to The Daily Mail.
"He's a nobody," Cheung said, referring to Taylor. "Parts of it have already been disproven."
Trump has had a long history of making inappropriate comments about Ivanka. In 2004, the former president allowed radio host Howard Stern to refer to his daughter as a "piece of ass," per an exchange uncovered by CNN.
Two years later, Stern also asked Trump if his daughter had gotten breast implants because she looked "more voluptuous than ever." The former president told the radio host that Ivanka had not gotten implants and added that she had "always been very voluptuous."
"She's tall, she's almost 6 feet tall and she's been, she's an amazing beauty," he responded.
In 2006, Trump appeared on the ABC talk show "The View" where he said Ivanka, who was also present in the interview, had a "very nice figure" and that he would have dated her had he not been her father.
"If Ivanka weren't my daughter, perhaps I'd be dating her. Isn't that terrible? How terrible? Is that terrible?" he said.
In 2013, Trump appeared on "The Wendy Williams Show" where he was asked to name something that he and Ivanka had in common. He replied, "Well, I was going to say sex, but I can't relate that to her."
In addition to making lewd comments about his daughter, Trump has been accused of behaving inappropriately toward other women, including former Homeland Security Secretary Kirstjen Nielsen.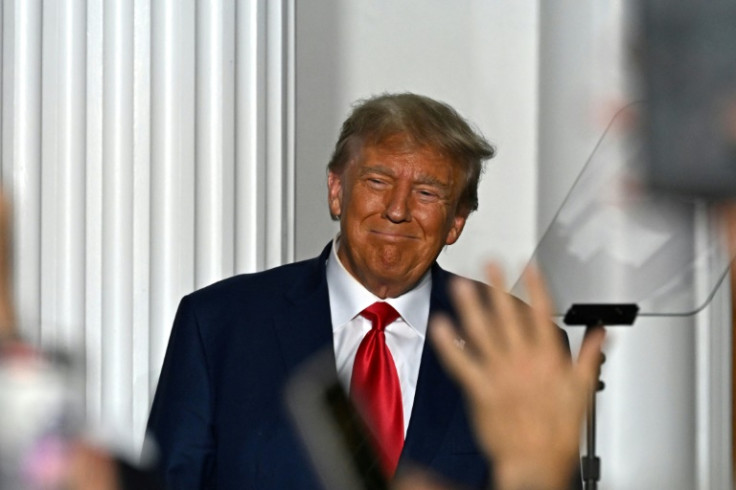 © Copyright IBTimes 2023. All rights reserved.